Editor's Note: Vinton County's year in review will publish next week's edition of The Courier (1-12-22)!
2021 was a busy year in Jackson County. This past year, as the health pandemic continued in the background, many events pushed forward as people become vaccinated against the virus.
Here is our pick of the top stories from each month: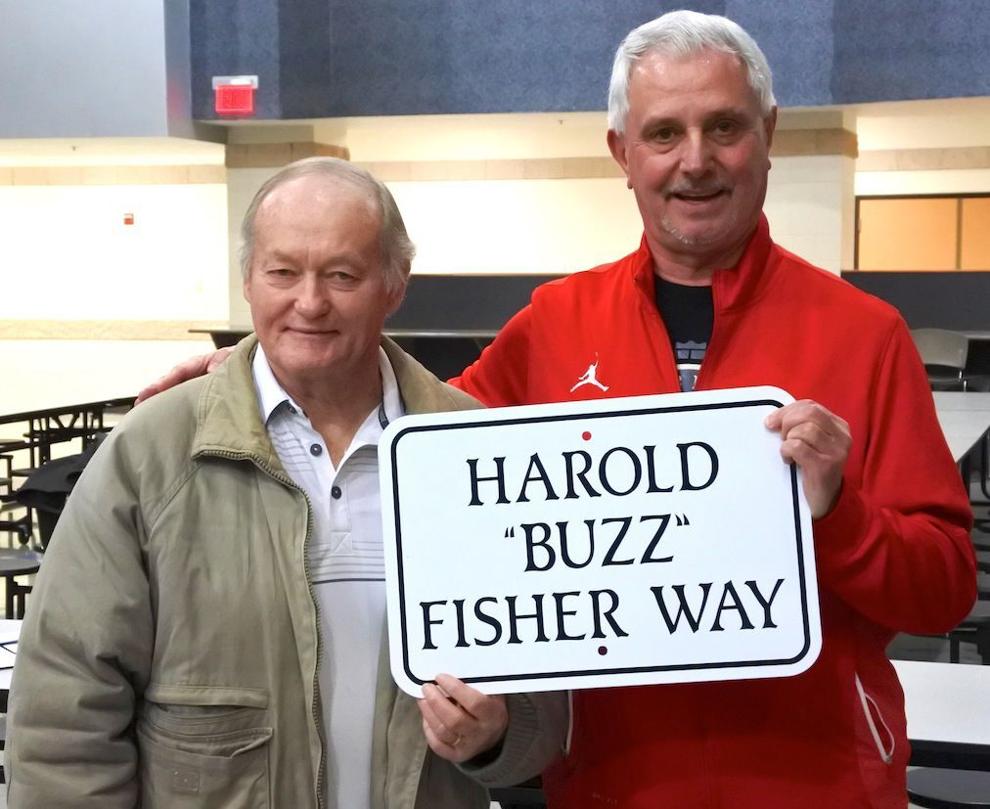 The year began with sad news, as Oak Hill lost a man known as the "Voice of The Oaks" for his play-by-play broadcasting of athletics.
Harold E. "Buzz" Fisher, Jr., 72, of Oak Hill, passed away on Friday, Jan. 15, 2021, at Holzer Hospital in Gallipolis.
Fisher graduated from Oak Hill High School in 1966.
He then served in the United States Navy from 1966-1971. While serving in the Navy, he married the love of his life, Barbara Sue (Newsome) Fisher. Barbara passed away on Jan. 10, 2015, at the age of 66.
After leaving the Navy, he went to Ohio University and studied broadcasting. According to his obituary, Buzz was a man of many talents and trades.
He was a business owner of a gas station, an owner of a pizza restaurant, DJ, he played for a minor league baseball team, he coached various youth sports in Oak Hill, he was a custodian at Hope Haven and Oak Hill Schools, a bus driver for Hope Haven and Oak Hill Schools, he worked at Kali's pizza for 28 years and he was an in-school suspension teacher at Oak Hill Schools. He was even mayor in Oak Hill from 1988-1992.
Buzz known for his broadcasting on The Radio, which started in 1971. He retired in 2018 because of his declining health. He did sports broadcasts for football, baseball, basketball and softball. He wrote articles for each, as well as volleyball. Over the years, he worked for the Jackson Herald newspaper, he also wrote for the Portsmouth Times, The Jackson County Times-Journal and The Telegram News.
In Feb. 2017, the Oak Hill Union Local School District named the roadway to the Oak Hill Middle/High School as Harold "Buzz" Fisher Way. The signage was given to Fisher in honor of the years he had dedicated to Oak Hill sports.
Buzz was laid to rest on Wednesday, Jan. 20, 2021, at C.M. Cemetery.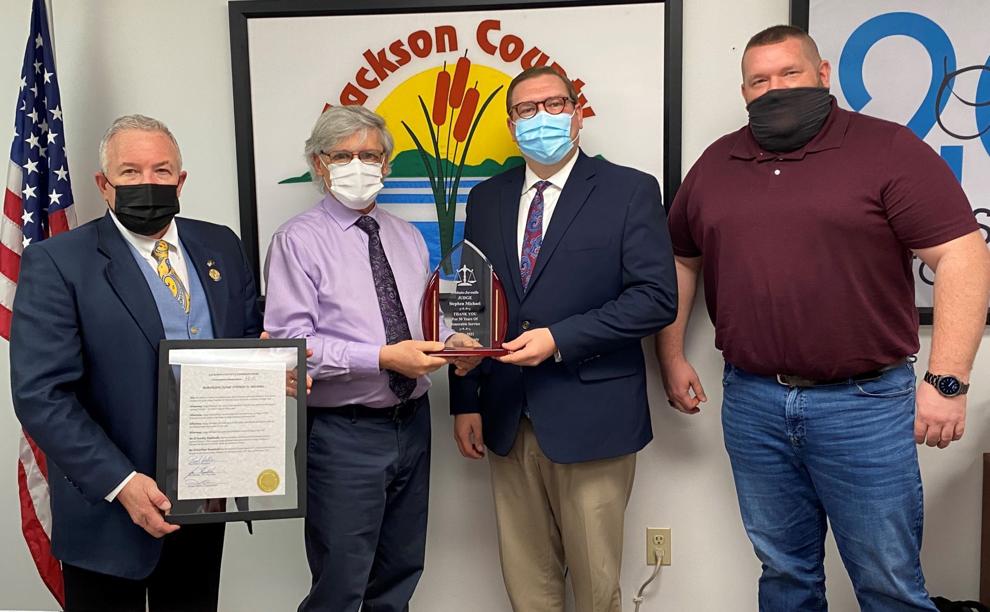 In February, Jackson County Probate-Juvenile Judge, the honorable, Stephen D. Michael, hung up his robe after three decades of serving the county.
Judge Michael's last day in office was Feb. 8, 2021. He saw many achievements in his 30-year tenure, one being the longest-serving Probate-Juvenile Judge in Ohio.
On Tuesday, Feb. 23, 2021, the Jackson County Board of Commissioners took enormous pride and pleasure in honoring Judge Michael with a special framed proclamation, American flag pin and a retirement plaque.
"Judge Michael has served diligently, and effectively as judge of the probate-juvenile courts with many accomplishments achieved," stated Jackson County Commissioner President Paul Haller. "He can look back on the many individuals and families that he has helped shape their paths in life."
Haller said, "He had achieved excellence in his calling in life. We express deep gratitude and appreciation to Judge Michael for his service to the youth and Jackson County."
Judge Michael served as Jackson County Probate-Juvenile Judge from 1991 through 2021.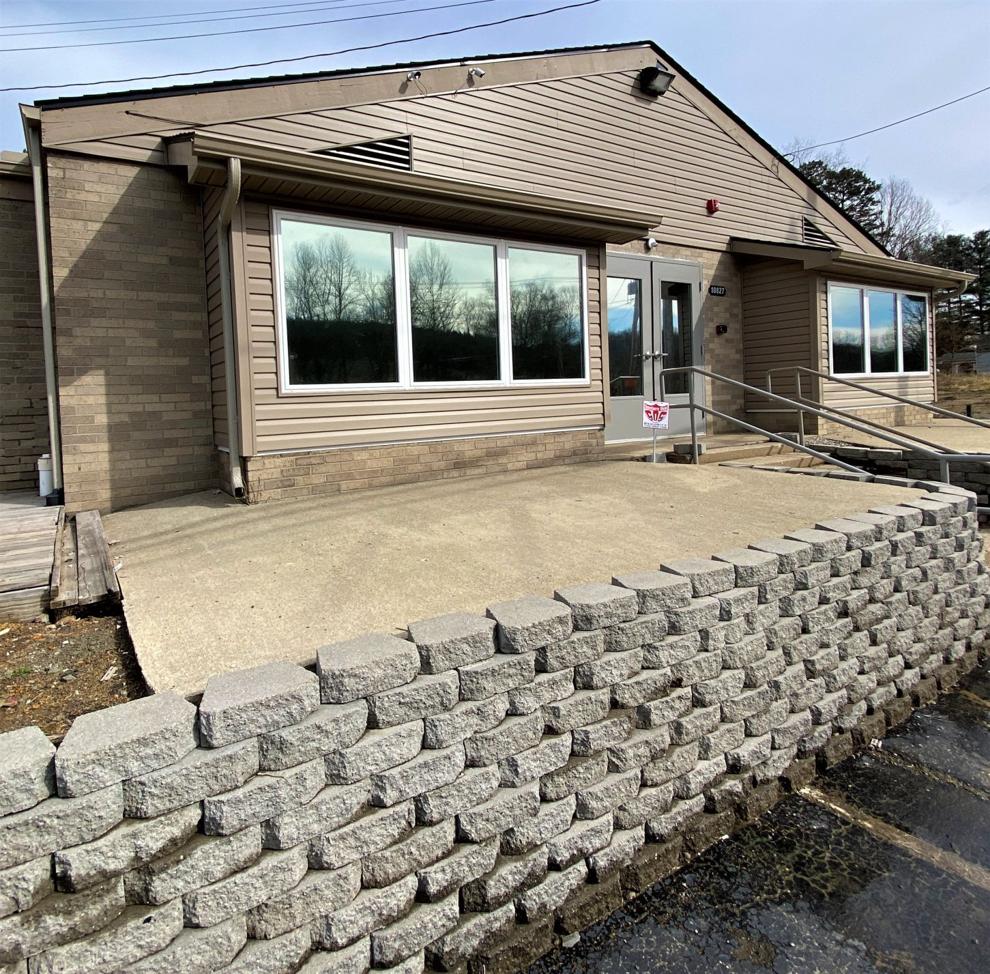 The month of March began with an open house for a new 16-bed Men's Recovery Center in Lick Township, not far from the Jackson city limits.
Warriors for Christ (W4C) Ministries, a 501©(3) nonprofit organization, opened the new center to help men rebuild their lives through faith and sobriety.
W4C is a faith-based drug and alcohol addiction treatment organization that has been in Jackson County for years. The organization is led by Justin and Amy Oyer. The organization also has a board of directors and receives support from the community as well.
The center is located at 10827 Chillicothe Pike. The center will be staffed 24-hours a day and features four rooms with four beds each. It also has a kitchen, living room, bathrooms with showers, and a food pantry area.
There will be two programs at the recovery center, one will be a men's short-term residential treatment (30-60 days), and the other will be a men's long-term residential treatment/discipleship program (90 days/to a year). While in the programs, licensed chemical dependency counselors, as well as pastors, mentors and accountability partners provide service to ensure the quality of care is achieved.
Justin explained that the short-term program is for people that want to come in to get stabilized and on their feet again. He said that in the long-term program, the person goes through phases to become integrated back into the community through employment.
Almost three years ago, the Oyer's received the property located on Chillicothe Pike as a donation. The organization then used the property as collateral toward a grant from the Ohio Department of Mental Health and Addiction Services for recovering housing. The Oyer's received $500,000 for capital funding to remodel the building into the Men's Recovery Center.
Justin said that W4C hasn't received any push back from the community regarding the new center. He said that the area had been really supportive.
Justin, himself struggled with drug addiction, went through a treatment program as well. He became an addiction counselor, and somewhere along the way, God called him to step out into faith and minister to the community.
The organization continues to provide faith-centered, holistic programming. They also offer outpatient counseling services, sober living, and aftercare.
"Our heart is to help people become free from bondage — to see lives rebuilt, families restored, and hope renewed," Justin said.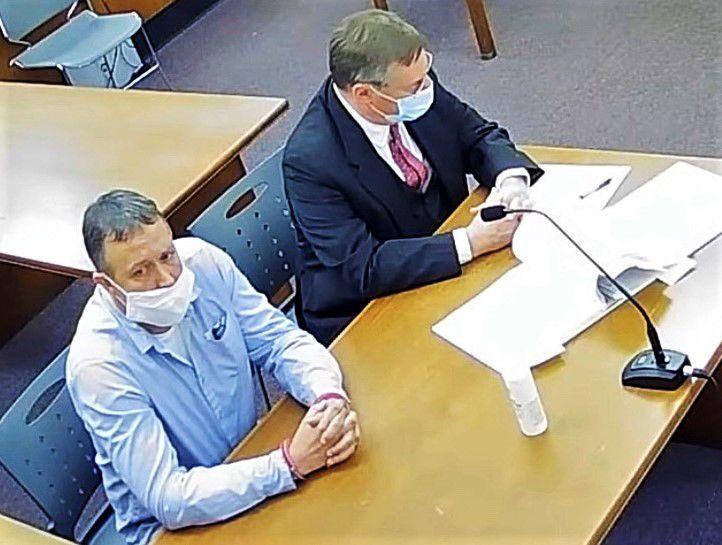 In April, a local defense attorney, who allegedly had engaged in sexual conduct by force with a juvenile, was indicted by the Jackson County Grand Jury.
C. Michael Moore, 50, of Jackson, was indicted on a total of six counts involving felony-level charges of rape and gross sexual imposition.
Moore appeared for his initial arraignment (April 21, 2021), where he entered a plea of not guilty to all charges. At that time, he was represented by Kerry Robert Toy, a criminal defense attorney, from Athens. Toy told the court on behalf of Moore, that the charges are "false" and that Moore would appear at all future hearings.
When charges were originally filed, Jackson County Common Pleas Court Judge Christopher J. Regan recused himself from hearing the matter, due to Moore being a member of the local bar who practices in his court regularly. Retired Morrow County Common Pleas Court Judge Howard Hall was assigned by the Chief Justice of the Ohio Supreme Court to hear the case.
Moore is facing three counts of rape, all first-degree felonies, and three counts of gross sexual imposition, one count is a third-degree felony, while the other two are fourth-degree felonies.
The indictment bill says that the alleged offenses occurred "on or about" June 1, 2012, through Dec. 13, 2015.
The first count of rape and the fourth count of gross sexual imposition states that Moore did engage in sexual conduct with a child victim, who was less than 13 years of age.
The second/third count of rape and the fifth/sixth count of gross sexual imposition states that Moore did engage in sexual conduct with a child victim when the offender (Moore) purposely compelled the other person to submit by force.
The indictment was filed in the Jackson County Common Pleas Court on Friday, April 16, 2021. Moore was arrested on the same day as the charges were filed. He reportedly turned himself in after the arrest warrant was issued.
Judge Hall set a cash bond of $250,000, or a surety bond of $250,000. Moore posted a full surety bond of $250,000 following the arraignment hearing.
Judge Hall had also issued some special guidelines.
Moore is to have no contact with the survivor, witnesses, or children under the age of 18, directly or indirectly. He shall not engage in any coaching activities of any sports teams. He will be on house arrest with a GPS ankle monitor, however, he can leave residence for employment, medical appointments, meeting with an attorney, and for court hearings.
A telephone pretrial conference was held on June 22, 2021. Participating in the conference call with the court were Jennifer Reed, a special prosecuting attorney on behalf of the state of Ohio, Paul Scarcella and Olivia Rancour, attorneys for the defendant, and Mikki Jones, a court administrator.
During the conference, Scarcella and Rancour filed a motion to continue the jury trial that was scheduled to begin on June 28, 2021.
Reed did not object to the granting of the motion, so the motion to continue (delay) the trial was granted.
The new trial date was to be Oct. 25, 2021.
When October rolled around, the trail date was continued to Nov. 15, 2021. However, before October ended, the trial date was once again continued.
The new trial date is scheduled for March 21, 2022, at 9 a.m. A final pretrial via telephone will be set for March 11, 2022, at 9 a.m.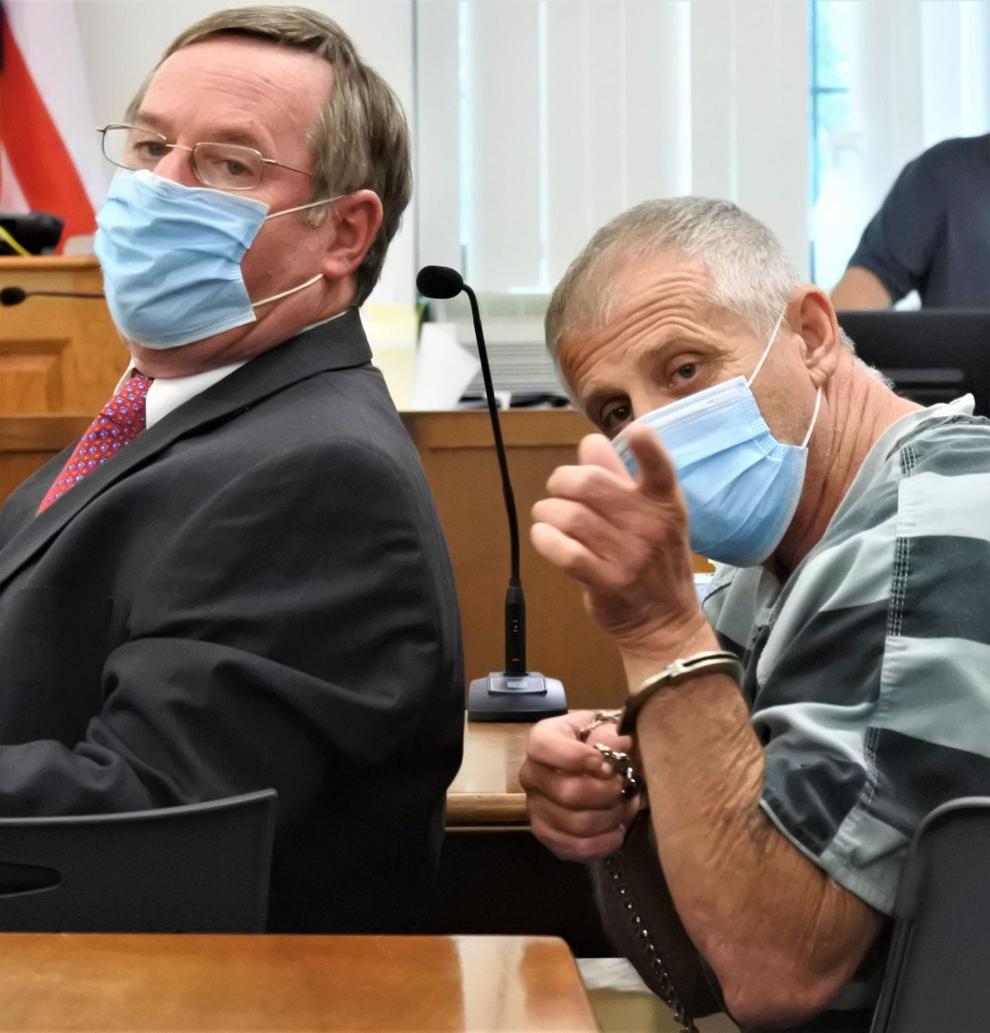 A story that began in the early morning hours of Oct. 30, 2020, received some closure in May 2021.
On that morning in October, three people were shot — two individuals were shot at a residence in Oak Hill, one of those two later died in the hospital, while a third fatal shooting happened in Hamilton Township.
At the end of 2020, the Jackson County Grand Jury returned a indictment against suspected shooter, Lonnie L. Sheets, and accomplice, Lisa L. Sheets, both of Wheelersburg.
The pair's charges stem from events that happened in the early morning hours of Oct. 30, 2020.
The afternoon of Oct. 30, 2020, Jackson County Sheriff Tedd Frazier and Oak Hill Police Chief David P. Ward held a press conference in front of the sheriff's office.
Frazier explained that the shooting incidents were believed to be connected and occurred in the early morning hours. He reported that three adults had been shot at two different locations in the Oak Hill area.
The Jackson County Sheriff's Office (JCSO) and the Village of Oak Hill Police Department (OHPD) were dispatched to the first location (216 ½ Ohio Avenue) in the southwest side in the Village of Oak Hill, just after 2 a.m. on Oct. 30, 2020. A male and a female were discovered with gunshot wounds on Ohio Avenue.
The male, identified as Paul E. Sheets, of Oak Hill, was originally transported, in stable condition, to Cabell Huntington Hospital in Huntington, W.Va. He was later released.
The female victim, identified as Tabatha Sheets, of Oak Hill, was originally transported to Grant Medical Center in Columbus. Her condition at that time was listed as critical. A few days later, on Nov. 2, 2020, Tabatha passed away in the hospital. According to her obituary, she had a big heart and loved everyone, and she never met a stranger.
While JCSO, OHPD, and the Ohio Bureau of Investigation (BCI) were investigating the Ohio Avenue shooting scene, another call came in of a shooting just after 7 a.m. in Hamilton Township.
Jackson County Coroner Dr. Alice Frazier was called to 1473 Dark Hollow Road outside of Oak Hill. The body of 61-year-old David Yeley was discovered deceased. He had been shot as well. He was taken to the Montgomery County Coroner's Office for an autopsy.
Sheriff Frazier had released, during the press conference on Oct. 30, 2020, that two persons of interest had been charged. Facing charges were Lonnie, along with his wife, Lisa.
Lonnie was found guilty by a jury after a seven-day trial held in the Jackson County Common Pleas Court. He was convicted on May 11, 2021, of five felony counts — two counts of complicity to aggravated murder with firearm specifications; one count of attempted murder with a firearm specification; one count of felonious assault with a firearm specification, and one count of tampering with evidence.
A jury determined that the evidence presented during the trial held May 5-11, 2021, proved that Lonnie was responsible for or played a role in the murders of David, and his sister-in-law, Tabitha; and the attempted murder, felonious assault of his brother, Paul.
Before sentencing, Jackson County Common Pleas Court Judge Christopher J. Regan said a few words.
"Mr. (Lonnie) Sheets you killed your family, you killed your friend," stated Judge Regan. "The evidence I've heard, these were people that only ever tried to help you."
Judge Regan added, "You did it with prior calculation designed, to what some people may refer to you as a 'stone-cold killer' because you executed Tabitha, tried to kill your brother, Paul, and were complicit in the death of your friend, David. I don't know how this could be any worst."
On Friday, May 28, 2021, Judge Regan sentenced Lonnie to life in prison without the possibility of parole. Lonnie's attorney said that his client would be filing an appeal of the court's decision within 30 days of the sentencing entry.
Lonnie's wife, Lisa, who was also indicted for her alleged involvement with this incident never made it to trial. She pled guilty to complicity to attempted murder/complicity murder on Dec. 15, 2021, and was sentenced to 15 years to life.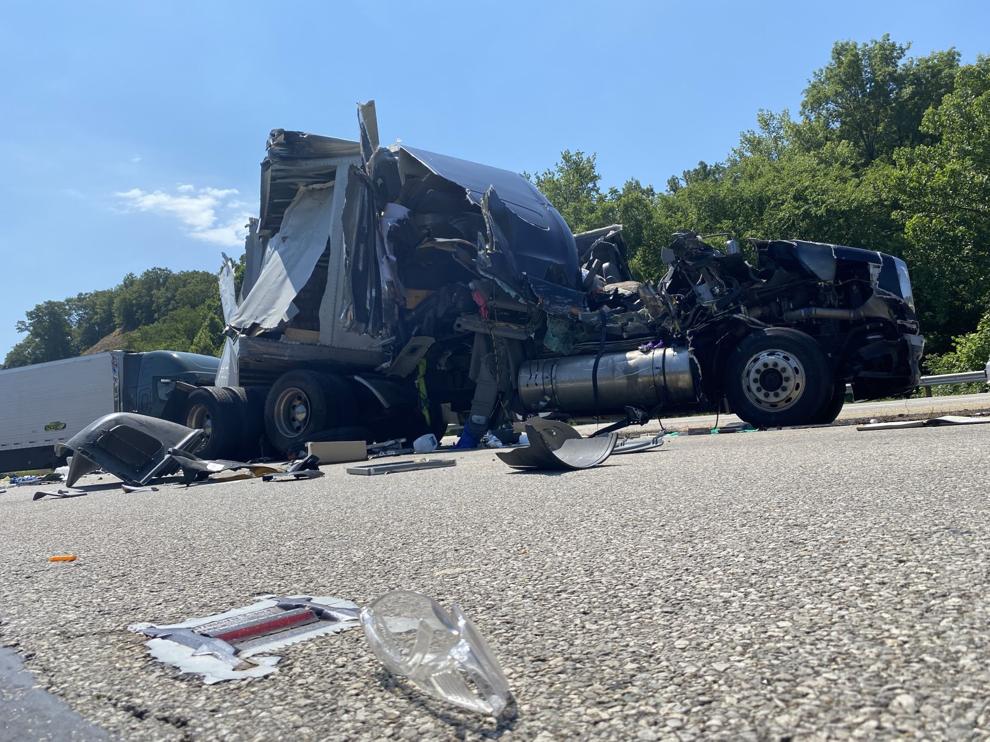 In late June, three semi trucks with trailers crashed on U.S. Route 35, leaving one person dead, another injured and motorists seeking an alternative route around the deadly crash.
At approximately 9:08 a.m. on Thursday, June 24, 2021, emergency responders were dispatched to the crash that occurred on U.S. Route 35 westbound at Caves Road in Jackson County, Ohio.
A passenger in one semi was dead, while the driver of that same semi was injured and flown by helicopter (Med Flight) to Grant Medical Center in Columbus, Ohio.
According to the Ohio State Highway Patrol report, a Crete Carrier semi, driven by Samuel A. Kenyon, 61, of Valdese, NC, was traveling west on U.S. Route 35 in the right lane. Kenyon attempted to slow for a vehicle (black jeep) that was slowing to turn right onto Caves Road.
An OVO Transportation semi, driven by Gregory A. Goodman, 56, of Okemos, MI, was traveling west on U.S. Route 35 and struck Kenyon in the left rear portion of the semi-trailer. A passenger, Robert Martinez, 38, of Battle Creek, MI, was pronounced deceased at the scene by the Jackson County Coroner.
Goodman was transported from the scene by helicopter (Med Flight) to Grant Medical Center with non-life threatening injuries.
A Hicks Transportation semi, driven by Jamie E. Hobson, 30, of Pleasant Garden, NC, was traveling west on U.S. Route 35 and struck Goodman in the rear. The passenger Krystal N. Hobson, 35, of Pleasant Garden, NC, and Jamie both refused to be transported to the hospital. They were treated at the scene by Jackson County EMS.
The Ohio State Highway Patrol was assisted at the scene by Jackson County EMS, Ross County EMA, Coalton Vol. Fire Department, Jackson Fire Department, Ohio Department of Transportation, and the Jackson County EMA. The Jackson County Dog Warden was also called to the scene to take a dog who was in one of the three semi trucks.
The Ohio State Highway Patrol had previously told The Courier that a fourth vehicle (black jeep) may have been involved.
Ohio State Highway Patrol Sgt. G. Heath Ward later told The Courier that after reviewing dashcam footage from one of the three semi trucks, it revealed that the black jeep wasn't involved in the crash. Ward explained that the jeep was following all traffic laws, and reminded motorists to maintain assured clear distance when driving.
Relay For Life of Jackson County announced in July 2021, that the American Cancer Society (ACS) had chosen to not support having a Relay For Life in Jackson County anymore.
Normally in August, cancer survivors and their caregivers, along with relay teams and the community, gather to raise money for the American Cancer Society (ACS).
The Jackson County Relay For Life's Facebook page posted, "The American Cancer Society has chosen to not support having a Relay For Life in Jackson County. It is my understanding that Relays, across the board, were not bringing in the amount of money to have a paid professional along with a web page. Some counties combined, some didn't. Jackson County was one of the last local Relays to exist. Jackson County Relay For Life had an awesome run! It could not have happened without all the survivors, volunteers, community members, and businesses owners. Thank you!"
In recent years, Relay had been in a decline with each year bringing in less and less money, as well as limited community participation. In 2016, Relay had moved from Jackson to Wellston in hopes to rebuild, but eventually in 2019, it moved back home to the county (Jackson) seat.
The final Relay was unknowingly held in 2019, as no official Relay was held in 2020 while the health pandemic was raging on. In 2019, citizens of Jackson County raised $31,038.05 for the ACS.
Relay in Jackson County started in the 1990s. Back in its heyday, Relay was very popular and would often raise over $100,000. The 20th anniversary of Relay For Life of Jackson County was celebrated in 2015, and the event raised $136,204.37.
The Relay For Life of Jackson County Facebook page said that those who would still like to support local cancer survivors should contact the Jackson County Heart/Cancer Support Group and ask for Becky Mayhew or Shirley Stover.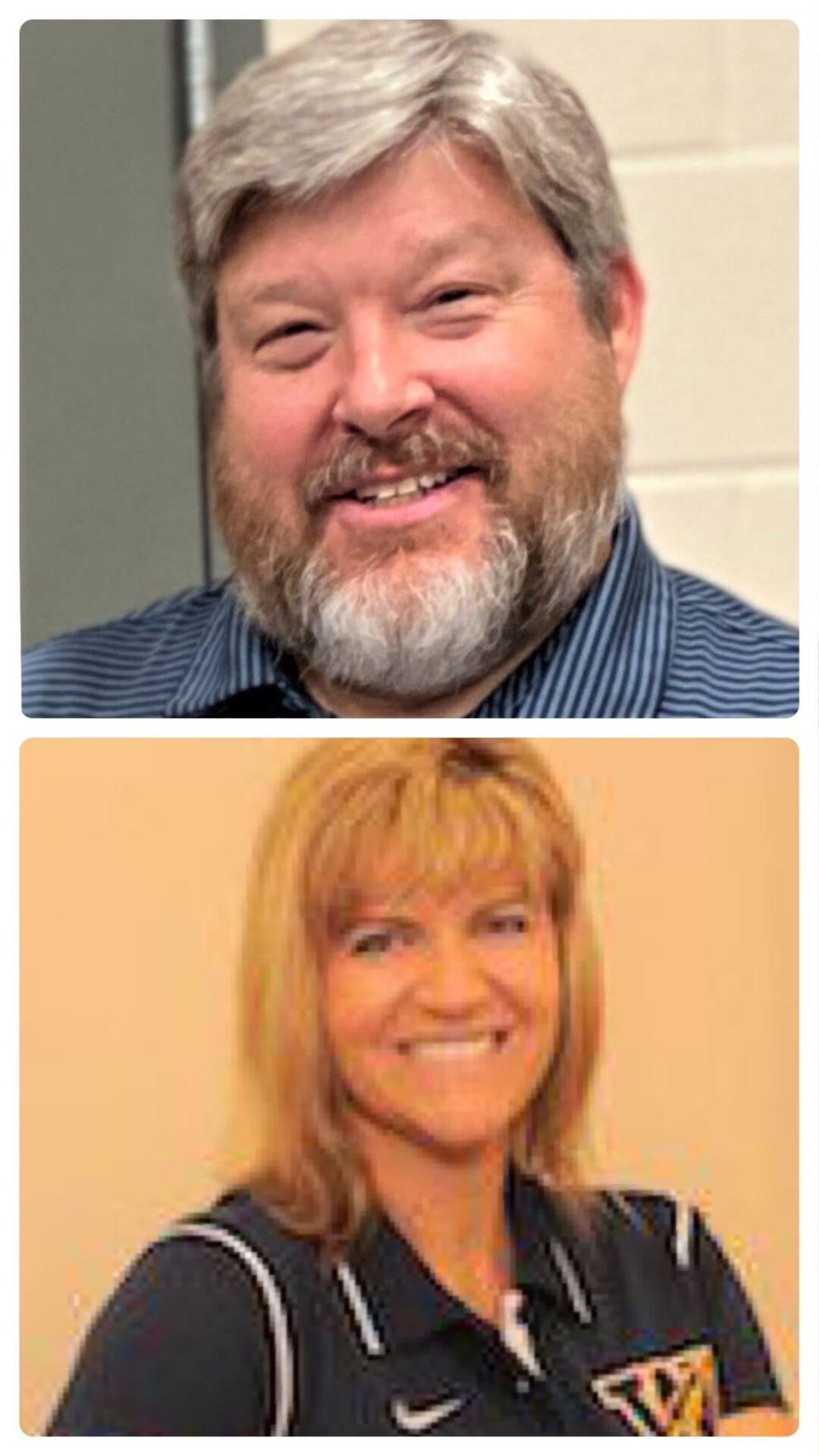 In August, the Wellston City School District Board of Education voted to accept the voluntary resignation of Wellston High School Principal Megan Sowers, then in the next breath, voted to promote Wellston High School Assistant Principal Shane Stevens to take over her position.
This all happened during the school board meeting held on Monday, Aug. 2, 2021.
Wellston City Schools Superintendent Karen Boch, who has since retired, shared with the media following the meeting that the school board agreed to buy out a portion of Sowers' contract in order to obtain her resignation before the commencement of the 2021-2022 school year, two years prior to expiration of her employment contract.
"This avoided the continued expense of an investigation into complaints against Ms. Sowers, and the potential expense of pursuing termination, if the investigation had resulted in any determination of wrongdoing by Ms. Sower," Boch explained.
Sowers had been on paid administrative leave toward the end of the 2020-2021 school year, while an investigation was ongoing. The investigation was being handled by Stevens, who according to Boch, is the school district's compliance officer. No public information was ever released by the district regarding the complaints.
Sower had been an employee with the school district for 26 years, and had served as Wellston High School Principal since the 2012-2013 school year.
Boch, along with the Board, were excited to promote Stevens to serve as the new Wellston High School Principal. Prior to his promotion, he served as Wellston High School Assistant Principal. Before that he was the Wellston Middle School Principal, and prior to that he taught government at Wellston High School.
"We have confidence in his ability to lead the building in providing a quality education to our students," Boch said.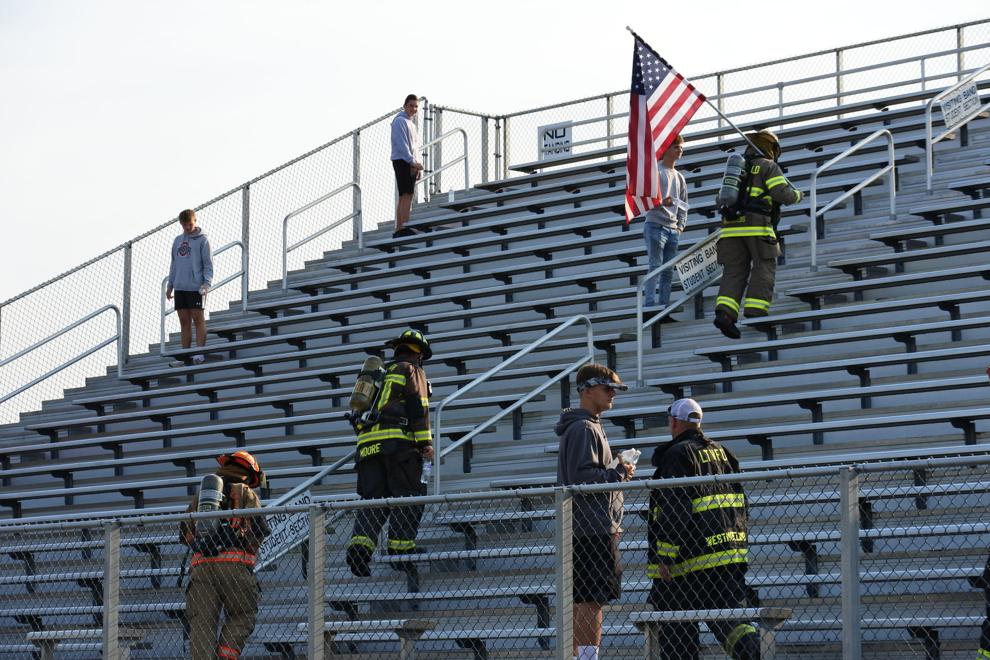 Saturday, Sept. 11, 2021, marked the 20th anniversary since, al-Qaida, a Muslim militant group, hijacked four airplanes and carried out suicide attacks against targets in the United States.
Locally, the Jackson County Firefighters Association put on a 9/11 remembrance ceremony at Jackson High School's Alumni Stadium on Sept. 11, 2021.
There was a program that featured a stair climb, moments of silence for the six major events that day, prayer and NYC scanner traffic playing over the loud speaker.
The event paid tribute to those lost.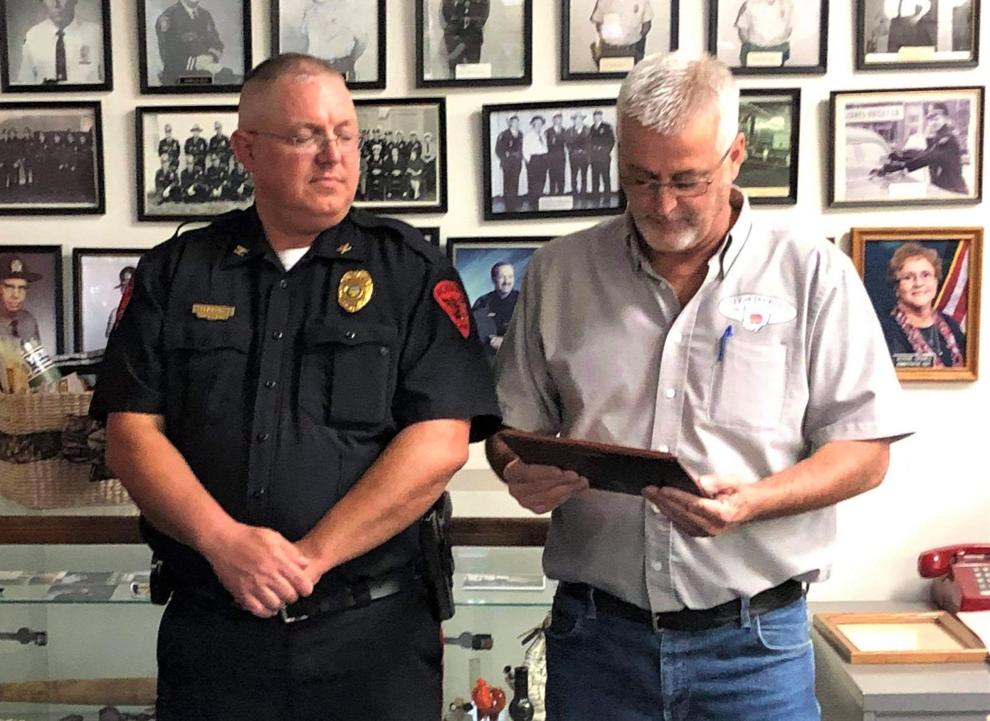 Allen W. Potter retired in October from the Jackson Police Department (JPD) after spending a long career of 25 years, 5 months and 11 days protecting the community.
He began his law enforcement career as a patrolman with the JPD in 1996. He later became a sergeant in 2001.
In Dec. 2018, Potter was sworn in as the chief of police. He (Potter) replaced former Jackson Police Chief Carl Eisnaugle, who retired on Aug. 1, 2018.
Potter's last day on the force was Wednesday, Oct. 20, 2021.
An open house in honor and recognition of the service of Potter was also held on the same day he retired. A small presentation was held with Jackson Mayor Randy Evans presenting Potter with a plaque.
Brett Hinsch, who has served as a sergeant since 2014, has been named the acting police chief. Hinsch has plans to take the civil service test, in hopes to become the permanent chief.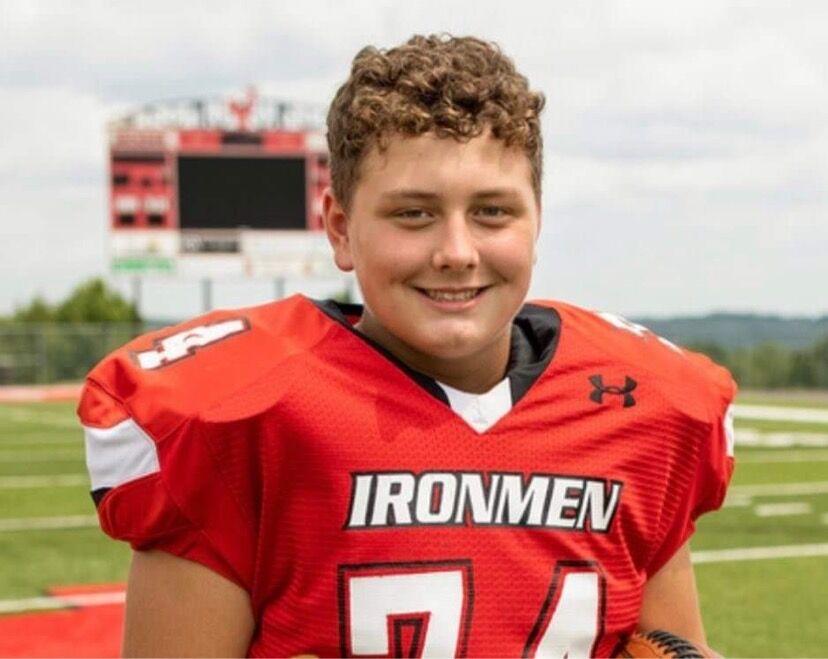 A student from Jackson County won a $10,000 scholarship through the Ohio Vax-2-School drawing in late November.
The lucky winner, Colsen Oyer, 14, of Jackson, was one of thirty names drawn on Tuesday, Nov. 30, 2021.
When Colsen found out about winning a scholarship, his response was "I can't believe it! Thank you, Lord!"
Ohio Vax-2-School was awarding $2 million in prizes, including 150, $10,000 scholarships, and five, $100,000 grand prize scholarships.
Nov. 20, 2021, was only the second day of drawings. The drawings began on Monday, Nov. 29, 2021, with 30 daily $10,000 scholarships being announced through Dec. 3, 2021. The grand prize winners will be announced on Friday, Dec. 3, 2021, at approximately 7:29 p.m. during the Ohio Lottery broadcast.
Oyer is in the 9th grade and is homeschooled. He plans to attend college but is "undecided" on his major. He has a passion for the outdoors and is interested in becoming a state wildlife officer. His parents are Justin and Amy Oyer.
The Courier asked Colsen why he decided to get vaccinated, and he explained that he got vaccinated "to help keep his family safe while he played football."
The Ohio Vax-2-School prize scholarships are awarded in Ohio 529 College Advantage plans and can be used at the Ohio college, university, technical/trade school, or career program of the winner's choice.
Colsen's parents (Justin and Amy) were very excited for their son and were thankful for this blessing.
Ohio Vax-2-School is a public outreach campaign consisting of a series of statewide drawings to increase awareness of the availability and efficacy of COVID-19 vaccines and provide incentives to younger Ohioans to get a COVID-19 vaccination.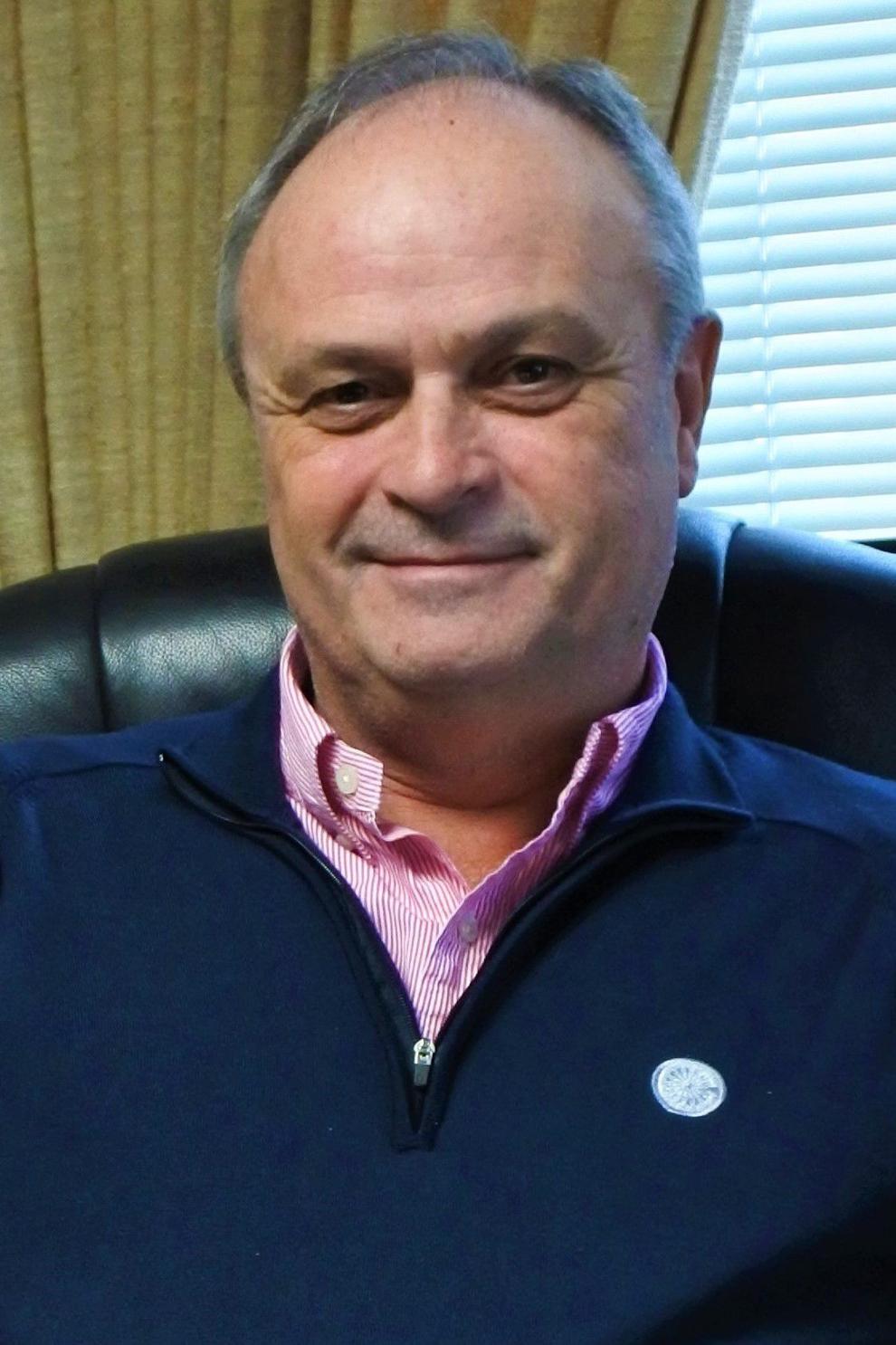 In early December, the City of Wellston was awarded a $2.7 million grant to separate the storm and sanitary sewers to rehabilitate the critical infrastructure along New York Avenue and Broadway Street.
This is good news for the City of Wellston, as Wellston Mayor Charlie Hudson has mentioned on more than one occasion, about the city's troubles with aging or problem infrastructure from waterlines to issues of storm/sanitary sewers being merged.
Hudson said the scope of the project is the Broadway Street and New York Avenue rebuild that includes new sanitary and storm sewers, new water lines, and repaving sidewalks. The project area would be Broadway from Minn. (Rt 327) to Findlay Chapel and New York from 2nd Street to 10th Street.
"Broadway and New York are the primary issues, although it is a problem throughout the city," Hudson said of merged sewers. "I've been told that in the old days, if there was back up, they simply knocked a hole in another sewer line regardless of it being sanitary or storm to let it drain."
Hudson added, "This project was presented in the initial round of funding requests and was scored as the number one project. When those were awarded in round one, the City of Jackson sewer project received the funding instead."
During Hudson's State of the City Address, he had shared his plans for 2021. Among those plans was that the city was working on infrastructure grants to replace water and sewer systems and to repave streets on New York Avenue and West Broadway Street. He had said that sewer mitigation is a critical need due to EPA regulations.
The grant was announced on Tuesday, Dec. 7, 2021, by Ohio Governor Mike DeWine and Lt. Governor Jon Husted. The gentlemen announced that more than $109 million ($2.7 million to Wellston) will be awarded to help fund critical water infrastructure projects in all of Ohio's 88 counties.
The funding is part of the third and final round of grants awarded through the new Ohio BUILDS water infrastructure grant program. The $109 million in third-round funding will go toward supporting 101 drinking water and wastewater infrastructure projects impacting 106 communities.
In total, approximately $250 million in Ohio BUILDS grant funding between the three rounds of funding is going toward 183 critical water infrastructure projects across the state.
Ohio BUILDS water infrastructure grant program, announced by Governor DeWine in October, was funded by the Ohio General Assembly as part of House Bill 168, sponsored by State Representatives Mark Fraizer (R-Newark) and Mike Loychik (R-Bazetta), with funding that was appropriated through the American Rescue Plan Act (ARPA).
Governor DeWine created Ohio BUILDS water infrastructure grant program to reduce or eliminate the local financial burden associated with critical infrastructure needs, such as the construction of new water systems, the replacement of aging water lines, and the installation of new water mains. The grants are also funding projects to prevent sewer system backups and replace failing household sewage treatment systems with new sewers.