HILLSBORO — As Jackson's season goes deeper and deeper, head coach Josh McGraw continues to learn about how tough the Frontier Athletic Conference can be to play in.
"The competition is incredible, so much talent across the league," he said. "A lot of solid pitching as well. Every single game no matter who it's against, you're going to see some dogs on the mound. It's like that night in and night out, truly impressive."
Friday was Jackson's turn to engage in a pitcher's duel against Hillsboro. Both teams showed elite pitching throughout the contest, but in the end, Isaac Kuhn scored on a throwing error for the only run as the Ironmen survived with a 1-0 victory.
"Incredible pitching game all-around. We came out ready to play, Hillsboro came ready to play and that was fun," McGraw said. "They are a really good team, very well coached and play solid defense. They're built around pitching and defense just like us. We just happened to be one play better and that was the difference."
Jackson's Bryson Brown and Hillsboro's Tanner Warner spent the evening cutting through each other's lineups like a hot knife through butter.
Warner worked at a fast pace, but maintained his velocity and always managed to get out of a jam every single time. Despite taking a loss, he threw six innings, allowed just three hits and struck out four batters.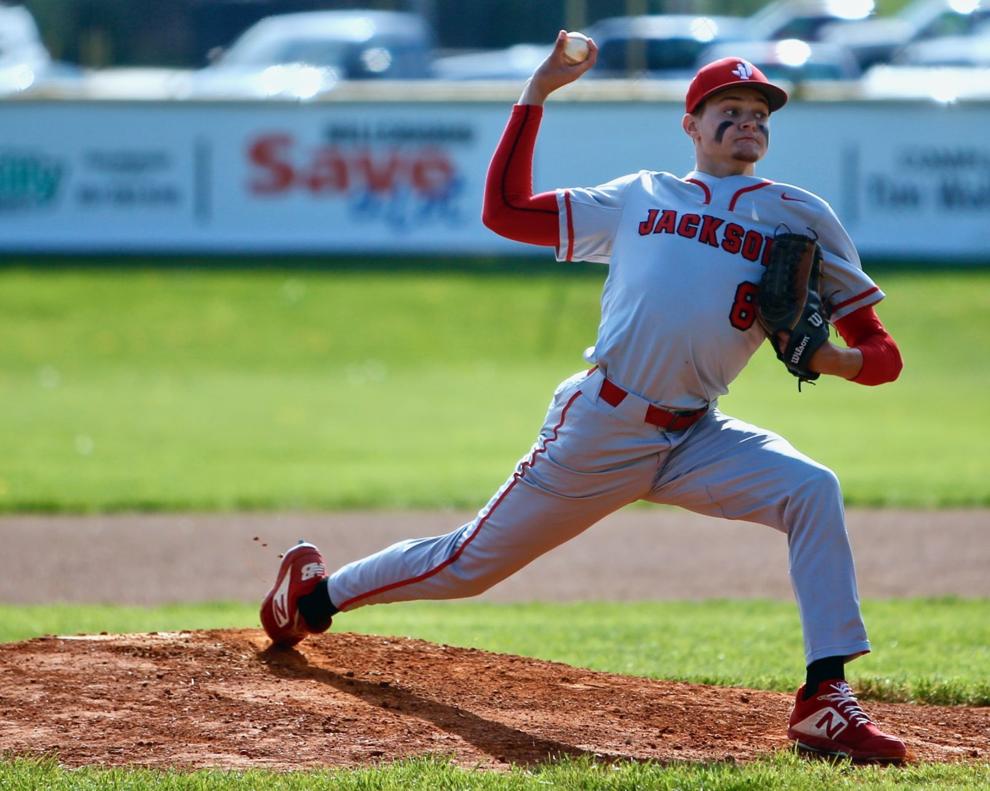 Meanwhile, Brown had a rhythm from the first pitch and remained locked in. In the third and fourth innings, recording four straight strikeouts as he carried a no-hitter into the fifth inning.
He earned the win in five innings, allowing three hits and striking out six batters. Drew Bragg came in for the save in two innings, striking out four batters.
"I always know I have a great defense behind me, so it comes down to me just pitching a good game," Brown said. "I'm proud of my team."
After Kuhn scored in the top of the third, it became all about defense. And Jackson came up with two huge defense plays.
With two runners on base, Hillsboro's Ryan Scott sent a line drive to left field. But Nate Mcmanaway came up with a diving catch to end the inning that prevented both runners from scoring.
"At first, it looked like the ball came off the bat pretty slow and I thought it was going to drop," Mcmanaway said. "But it kept carrying and I got a jump on it and realized I had to lay out for it, otherwise runs were going to score so I went for it."
The other play came in the top of the seventh on a deep fly ball to center field to start the inning, Logan Camp made a jumping catch on the run towards the fence before a strikeout and groundout ended the game.
"It was great to get this one and remain tied atop the FAC, but we still have a ways to go," McGraw said. "We have Hillsboro again for a make up game on Wednesday, so we'll have to align some things up with our pitching and get ready to battle again."