JACKSON — Braxton Hammond is a huge part of Jackson's legacy, whether he completely understands it or not.
He's been a part of a conference championship, sectional championship, the winningest single season in school history and part of the group that has the most wins in a four-year career.
He's the only player on the roster who was on the floor two years ago when Jackson lost in the district final to Sheridan, and he wants another chance to bring Jackson its first-ever district championship.
And that's been his driving force this season.
Before the Ironmen begin tournament play against Vinton County on Thursday, we caught up with the senior forward to discuss getting back to districts, improving his game, playing for head coach Max Morrow and much more.
Question: What has it been like mentally this season dealing with the being quarantined at times, and how have you guys navigated your way through?
Hammond: It's been a weird season but I take it day by day and hope I can be out on the court. We've been quarantined as a whole two times and some guys have been three times. For the most part, we just do our roles to lower our risk to be quarantined so we can be out there playing.
Q: With Caleb Wallis gone from last year, it left a big scoring void. What areas of your game did you work on coming into the season to help fill that role and how have you seen it work out on the court?
H: I mainly worked on shooting off the dribble. I'm not the greatest outside shooter so I focused on pulling up since I can elevate over a lot of other players. There's been a few games where I had a few key pull up jumpers to maintain momentum.
Q: Your team placed a lot of responsibility on your shoulders being that you're a three-year starter. How have you managed to shoulder a bigger load and accept that challenge?
H: We had two great leaders last year and I knew I had to fill their shoes. I use to be a kid that doesn't talk a lot, but I became more outgoing and started to talk more which helped me become a better leader.
Q: Do you have any pregame or game day rituals/superstitions that you always have to do or follow?
H: I am a big of Lil Yachty and 21 Savage fan, so I typically just blast there music to get me focused for the game.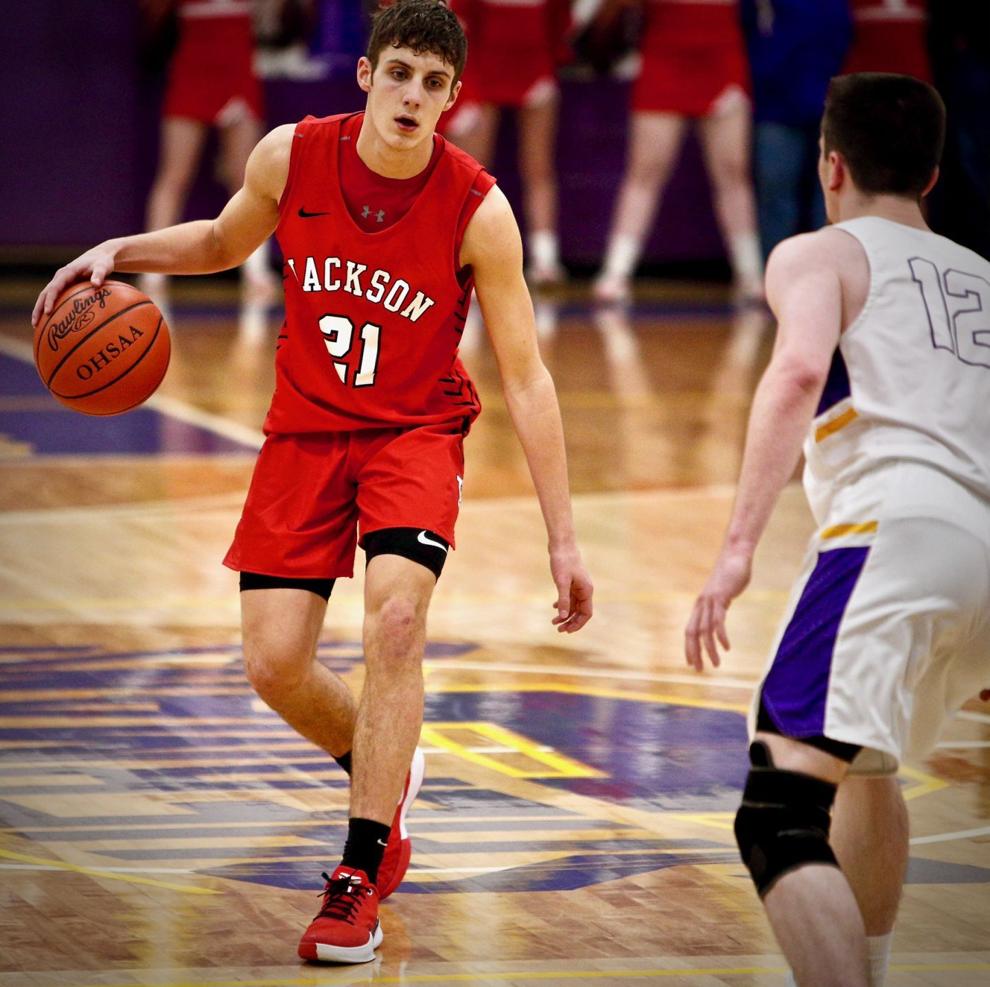 Q: Where/How did your love for basketball start? What has the game done for you and taught you personally?
H: I started to fall in love with the game at basketball when I went to a basketball camp in Rio Grande. (Former Rio Grande) Coach (Ken) French taught me a lot about basketball and life itself. After attending the camp my first year I started to work harder and started to focus more on basketball. Basketball taught me that nothing comes easy and that I always have to work for what I want to achieve.
Q: What has it been like playing for Coach Morrow? How has he helped you become better player/person on and off the court?
H: It's been great having Coach Morrow as a coach. I love having all my coaches throughout my high school career. He and the other coaches always get onto me about something every practice or game because they knows I have so much potential. Them yelling at me just taught me to not be soft. I feel like I grew as a better and stronger person having them throughout my years of high school.
Q: You're the only person on the team who was on the court three years ago when Jackson was in a district final. What was that experience like and how can that help you this time around?
H: Being out there in the Convo my sophomore year was amazing. We fell short last year which has bothered me throughout the year this year. We just got to take it day by day and hope we can be out battling for our first ever district championship.
Q: You guys have a chance to be a part of the second class in Jackson history to win two sectional titles and a conference title (1962, 1963). What would that accomplishment mean to you?
H: Jackson never been a great basketball school. Coming in as a freshman everyone wanted to turn it around. Ever since being here I was able to do things not many Jackson basketball players can say they have done. We won a sectional title for the first time in forever my sophomore year. We won a school record 20 games last year and we just won our first league title in forever this year. Having a chance to leave my mark again is amazing. It's 32 minutes away for a chance to be the second class to win two sectional titles and a conference title. It would feel amazing to do so because I always wanted to be a part of something special.