DAYTON — As Vinton County departed its hotel Friday morning and got on the bus to head to the University of Dayton Arena, it realized one thing.
"We didn't enjoy checking out of that hotel at all," Vinton County's Cameron Zinn said. "So we wanted to have one more night here and come back tomorrow for one more game."
Well, it will do just that.
The Vikings got a defensive stop on the final possession and punched their ticket to the Division II state championship with a 53-51 victory over Shaker Heights Laurel on Friday.
"These girls are just special, that's all there is to it," Vinton County coach Rod Bentley said. "We knew that we weren't as athletic as Laurel was, but we have a lot of pride and great mindset. That's the culture that we've built and they came together to make it happen."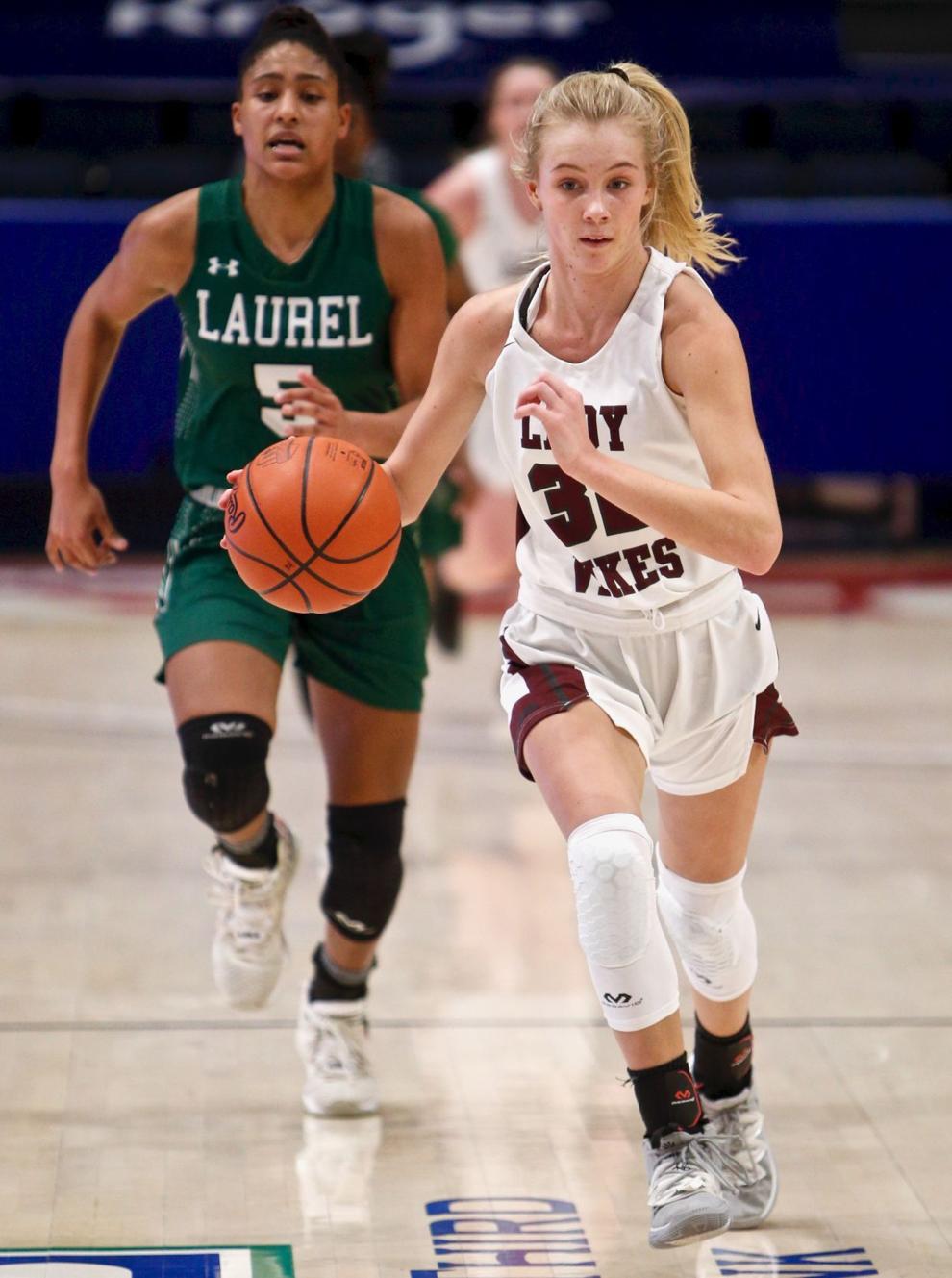 Zinn had eight points in the first half, but didn't score again until the final 1:45 of the game. Yet, they turned out to be the biggest buckets of the game.
After she converted underneath to bring the game within 51-50, the Vikings got a steal from Myriah Davis. From there, the ball ended up in Zinn's hands before she dribbled around in a circle and took the ball to the lane and finished to give Vinton County a 52-51 lead, and ultimately, the game.
"I knew we needed those buckets after having a good defensive possession," Zinn said. "I just kept dribbling, and I finally got there and I saw bodies coming at me, but I just kept looking at the rim and knew I had to finish it."
During the regional games, Vinton County started the first quarter slow as it figured out what its opponent was running.
That wasn't the case this time. Lacie Williams came out as hot as a blow torch, drilling back-to-back 3's in the first to tie the game 10-10.
She buried another triple to give the Vikings a lead, then Morgan Bentley converted a 3-point play to cap a 12-2 run for a 16-12 lead. Then Davis got a rebound and putback to beat the buzzer as the Vikings led 24-19 after the first.
"I knew that I couldn't let me nerves get the best of me this time," Williams said. "I just wanted to come out confident for my team and get us going in the right direction so we'd all have confidence."
Laurel came back with an answer as Taylor Thierry scored consecutive buckets to bring the Gators within 27-25. However, they couldn't quite get over the hump to take the lead as the Vikings maintained their offensive balance to maintain a 37-32 lead at halftime.
"We knew we had to take the first step towards Laurel and not let them score the first four buckets," Morgan Bentley said. "We had to bring it to them and give it our all for 32 minutes."
"We came into halftime and immediately said, 'We can win this'," Rod Bentley said. "The girls knew Laurel had talented players, but they felt like they weren't playing as hard as we were. They wanted to match up different and take it to them."
However, the Gators opened up the third with full-court pressure and quickly forced a pair of turnovers to cut the lead to 37-36.
Later, Haley Thierry connected from distance to give Laurel a 41-39 lead before closing out with a 44-43 lead, outscoring the Vikings 12-6 in the frame.
Laurel continued to hold a lead, but Tegan Bartoe got a steal and assist to Morgan Bentley to cut the lead down to 46-45.
Later tied 48-48, Haley Thierry banked a deep triple that felt like a dagger to put the Gators ahead 51-48 with 3:12 left in the game.
However, the Vikings locked down defensively and Zinn became a hero with her pair of buckets to put them ahead with 1:03 left. Davis spilt a pair of free throws before getting the final stop, clinching a berth to the state championship.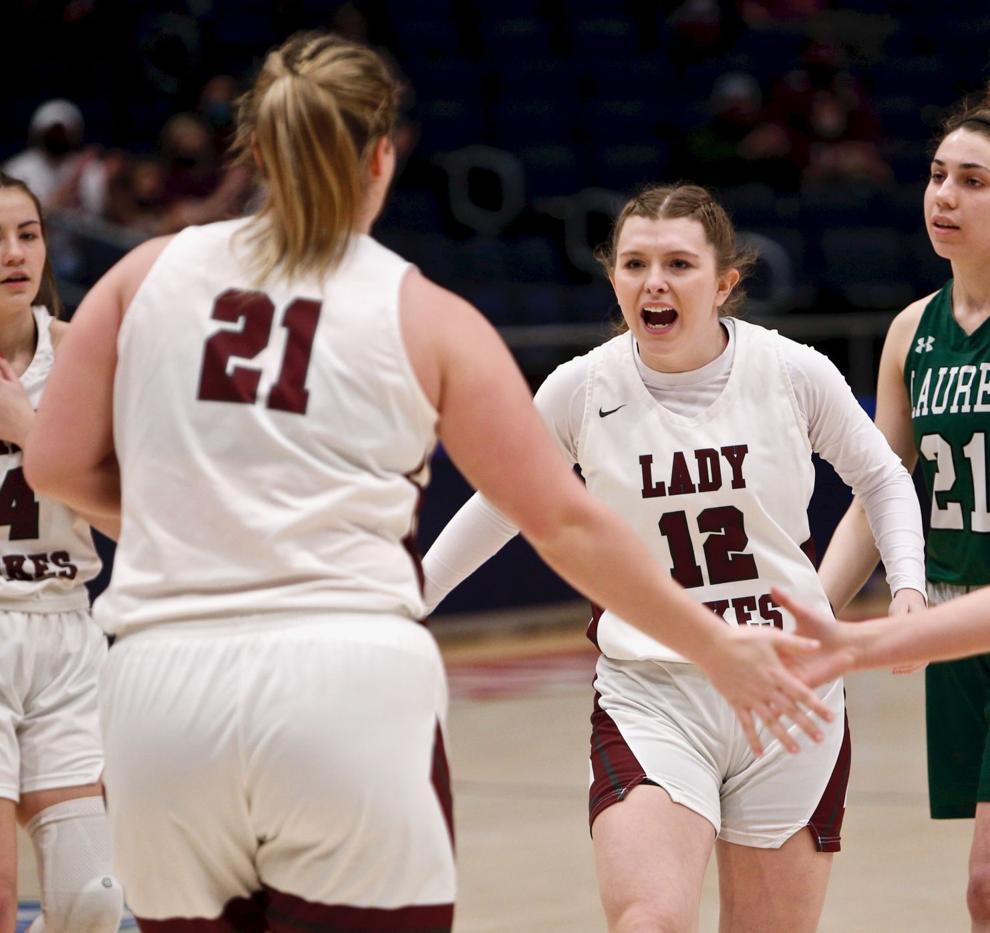 "We keyed in on (Taylor Theirry) because she's an unbelievable player who can jump over anyone," Zinn said of the final defensive stop. "Laurel ended up getting the ball to (Mari Bickley) instead so I just did my best to get in front of her. She threw the ball up and I thought she made it, but once we saw she missed it, we got the rebound and that was it."
Williams finished the game with 17 points and three rebounds to lead the Vikings. Zinn had 12 points, nine rebounds and five assists, followed by 11 points and 10 rebounds from Morgan Bentley.
Vinton County will play in the Division II state championship at 5:00 back at the University of Dayton Arena against Napoleon.
"We didn't want the moral victory of just making it to a state semifinal," Williams said. "We want to win it all, not just for us, but the community as well. We can't wait."