JACKSON — After a handful of seasons without a winning record, last year for Jackson was the beginning of turning the program around.
It wasn't a winning record, but finishing 10-12 was the most wins in a season since the 2014-15 season.
Now, with a year under their belts and rejuvenated energy in the program, it's hoping to take that next step.
"Starting a junior and four freshmen was rocky, but it definitely wasn't a disappointing season at all. We played tough, but also took some tough losses," Jackson coach Matt Walburn said. "Losing at buzzer to Unioto, in overtime to South Webster and some single digits losses in conference play. But we're a year older, stronger and experienced, so we're ready to get it going."
Though some rough lessons were learned, the good part is that all five starters are back in senior guard Katelyn Webb and sophomores T.J. Carpenter, Mattie Walburn, Sydney Hughes and Kenzie Davis.
Webb has been a staple in the lineup since her freshman year and is the driving force that make the Ironladies go on both sides of the ball.
"We go as she goes, and it's been like that since she first put on a Jackson uniform," Matt Walburn said. "She plays well above her size and is one of the best defenders in Southern Ohio in my opinion. She plays with pure heart, and I think the other kids are beginning to follow her lead."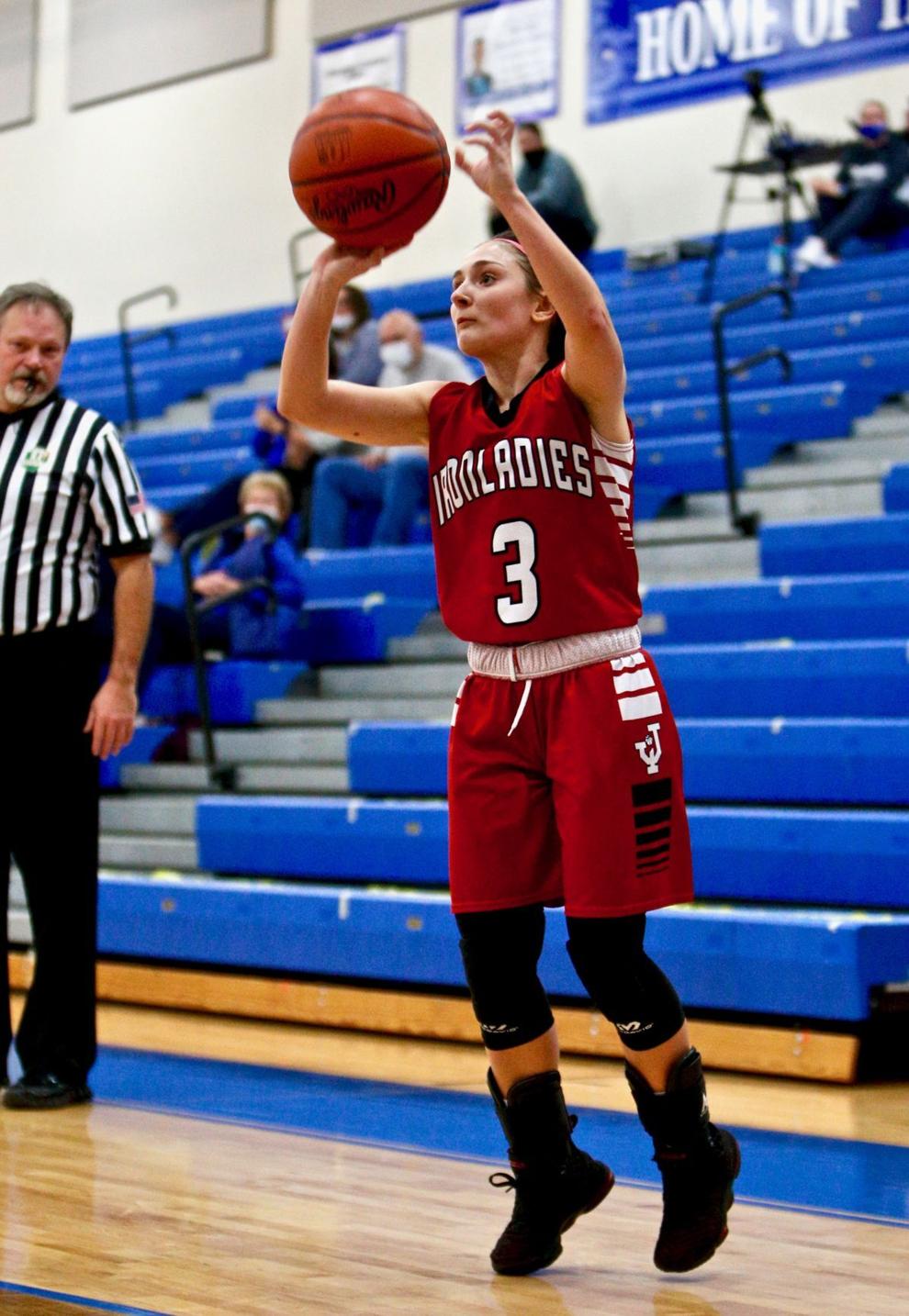 Carpenter made a huge impact and impression on the team, finishing the year as the team's leading scorer and rebounder at 10.5 points alongside seven rebounds a game.
Mattie Walburn possesses one of the best midrange jumpers in the area, which allowed her to finish with 8.7 points and 5.8 rebounds per night.
Hughes hit some shots from distance at big points in the season, while Davis has a knack for getting offensive rebounds and creating second chance opportunities.
"Taking 12 losses was something they've never experienced before. Fortunately for us, those group of kids know how to bounce back and win," Matt Walburn said. "We knew we weren't going undefeated with them fresh out of middle season last season, but overall they adjusted well to the speed of varsity and did a great job.
"We battled late in games down to the final minutes, but youth played a factor. Youth isn't a factor anymore. That's not an excuse now that they have 22 games under their belts. They love to work and want to win, that desire alone will make them better. We just have to execute on the court."
Watch for senior Olivia Kennedy, junior Sophia Metzler and sophomore Rylie Kilgour to log varsity minutes as well to give the Ironladies some punch off the bench.
The landscape of the FAC has changed just a bit with reigning champion McClain losing six seniors, including four starters and Miami Trace ushering in a new head coach and new pieces.
Jackson plays a tough schedule including South Webster, Unioto, Minford, Batavia, Nelsonville-York, Alexander and defending Division IV regional champion Waterford.
But all of those games will only make them better, which could also result in a potential conference championship.
"Our conference is always tough and it's a physical battle every year no matter what, but that's always our goal is to win the conference," Matt Walburn said. "We play the season to win a league title, and our non-conference sets us up for tournament time. It's a brutal schedule, but one that makes us better. We're excited get started and see what this year has for us."
Jackson opens its season on the road Monday for non-conference action at Vinton County.