OAK HILL — For the first time in over 15 years, Oak Hill girls basketball will take the court with a new voice running the show.
After long time head coach Doug Hale stepped down from his post following a legendary run, Oak Hill athletic director Scott Lewis has now taken over the post and will lead the Oaks into battle this season.
"The transition has been pretty seamless, although a lot of summer stuff wasn't able to happen since I wasn't hired until July. But we've caught up on a lot of things since then and we're excited to get started," Lewis said.
Lewis has served as an assistant coach throughout the years under Hale, former Oak Hill boys basketball coach Norm Persin and Southeast Ohio legendary coach Larry Jordan, so this isn't a program rebuild.
The standard has been set, and it's one that Lewis and company aim to uphold this season.
"What Doug did with this program and the way he ran it was second to none. It made things much easier to ease into once I started," Lewis said. "There's some new things I'll implement, but we've kept a lot of same Lady Oak traditions that has made this program what it is."
In order to keep the excellence of Oak Hill going, it will lean heavily on its top three returning starters in seniors Baylee Howell, Brooke Howard and Chloe Chambers to lead the way.
Chambers was a double-double machine last season, averaging 13.4 points, 16.2 rebounds and five blocks a game.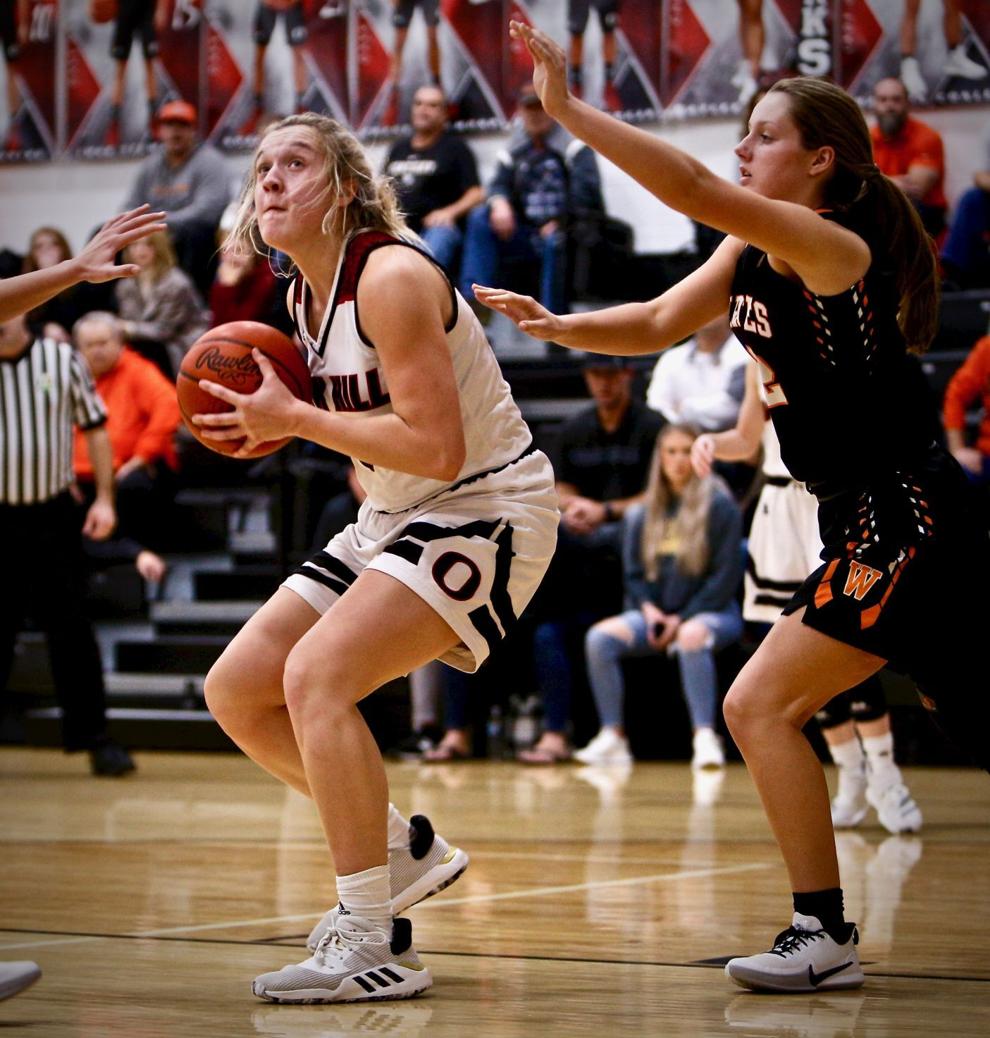 Howard often drew the assignment of defending the opposition's best player, but still made her impact felt offensively with nine points, 6.1 assists and 3.3 steals per night.
Meanwhile, Howell was as lethal of a shooter as anyone in the area. Her ability to get hot from distance made her an instant threat as she put up just over eight points per game.
"They're such great leaders and even better kids," Lewis said. "They've shown the younger players how things are done at the varsity level and, truthfully they deserve so much credit for getting kids to come and play as well as getting kids back into the program.
"It also helps for me personally as a first-year coach that the returning starters are a point guard, wing player and a post player. That's a great place to start."
However, after those three, that's where things get a little murky for the Oaks in terms of varsity experience.
Jordan Howard earned some valuable minutes last season and will fill out a starting role, but then it's a lot of mystery.
Victoria Bodey, Catilin Gamble and Haley Krannitz haven't played a varsity minute with the latter being incoming freshman to the program.
Yet, they'll be relied upon to get quickly adjusted to the speed and tempo of varsity basketball to be contributors throughout the season.
"The biggest thing for us is as long as we can stay healthy, we'll still be in pretty good shape overall," Lewis said. "It'll be tough in the beginning, but it'll only make us better in the long run."
But regardless of whether five players, seven players or every player plays this season, they refuse to lower expectations.
They want it all, and will go down swinging until they can't swing anymore.
"We're still going to compete night in and night out. We want the chance to play for a conference title, that's always the first goal," Lewis said. "After that, then we'll focus on making a long tournament run. But we want day-by-day improvement and continuing to put ourselves in the best position to win every day."
Oak Hill opens its season on Monday at home in SOC II action against Minford.