DAYTON — The greatest season is Vinton County history reached its bitter end on Saturday.
In a battle of 26-1 teams, Vinton County fell victim to an off night, shooting less than 35 percent from the floor as it suffered a 76-44 loss to Napoleon in the Division II state championship.
"We played a great team, and Napoleon was simply better than us," Vinton County coach Rod Bentley said. "They shot the ball incredibly well and took it to us. This definitely hurts right now, but I think in a couple days when we all look back at what we accomplished, it's truly special to make it this far."
Although the Wildcats shot just 2-of-8 from the floor to open the games, they were 8-of-10 at the foul line as they jumped ahead to a 10-0 lead.
However, the Vikings responded with an 8-0 run behind Morgan Bentley, Myriah Davis and Cameron Zinn to trim the lead down to 10-8 before ending the first down 12-8.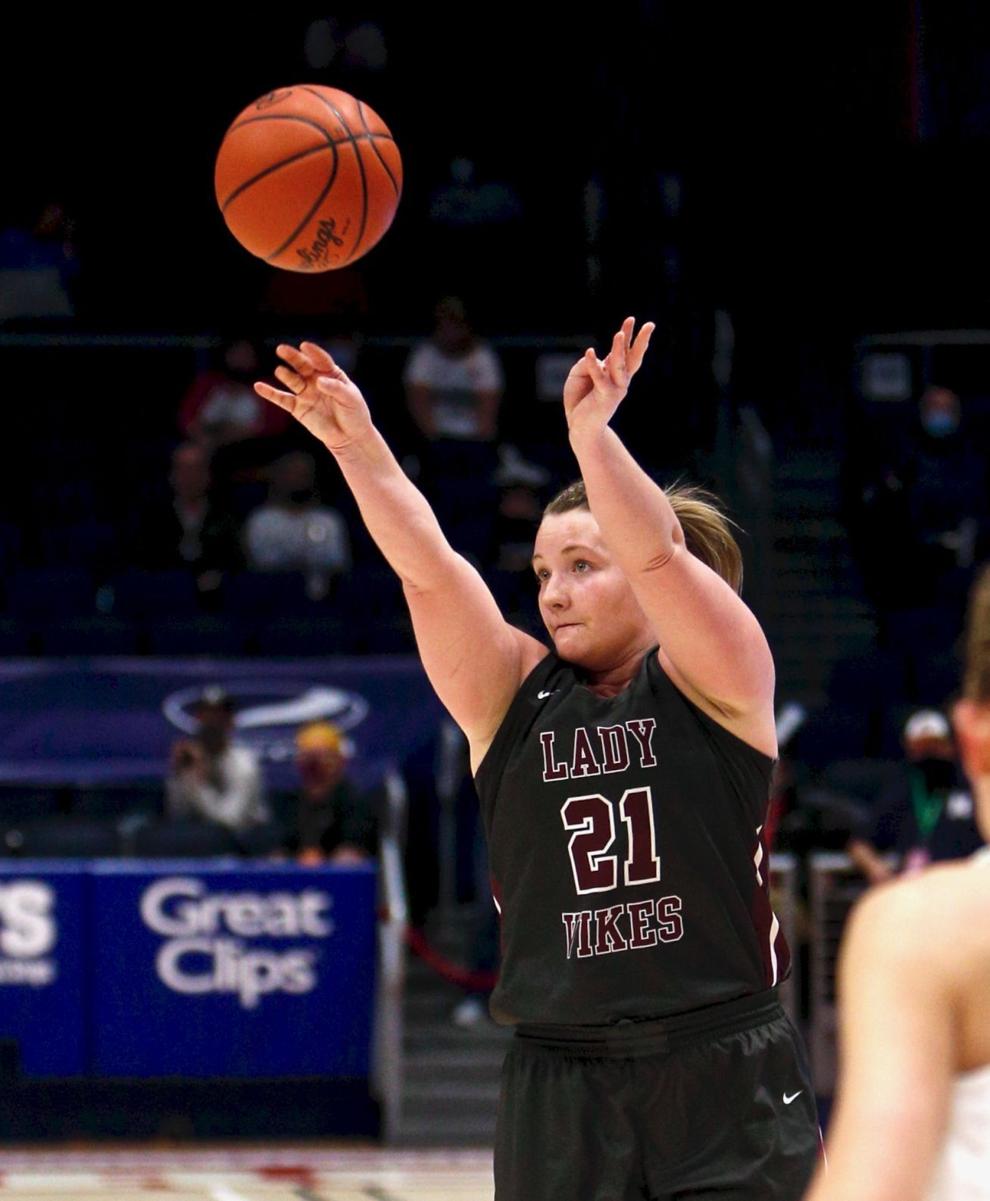 "We were so confident after making that run to end the first, we felt like we were in a good position," Rod Bentley said. "We believe in ourselves and our system, but we couldn't quite get that extra bucket or stop when we needed it to get us over the hump at that time."
Napoleon turned it on and went on an 8-0 run to open the second following back-to-back 3's from Kalli Helberg and Taylor Strock that opened up a double-digit lead at 22-10.
Unfortunately for the Vikings, that margin remained in tact for the rest of game as the Wildcats shot 59 percent and buried 27 free throws on the evening.
"We couldn't get any momentum and nothing went our way," Zinn said. "We'd get a couple good baskets, but Napoleon would answer right back with baskets. That killed us and then they opened the third with a huge run after we were already down 11, and we couldn't answer back."
"Napoleon was much better defensively than we even thought," Morgan Bentley said. "They were more aggressive, created turnovers and we just weren't ready for it."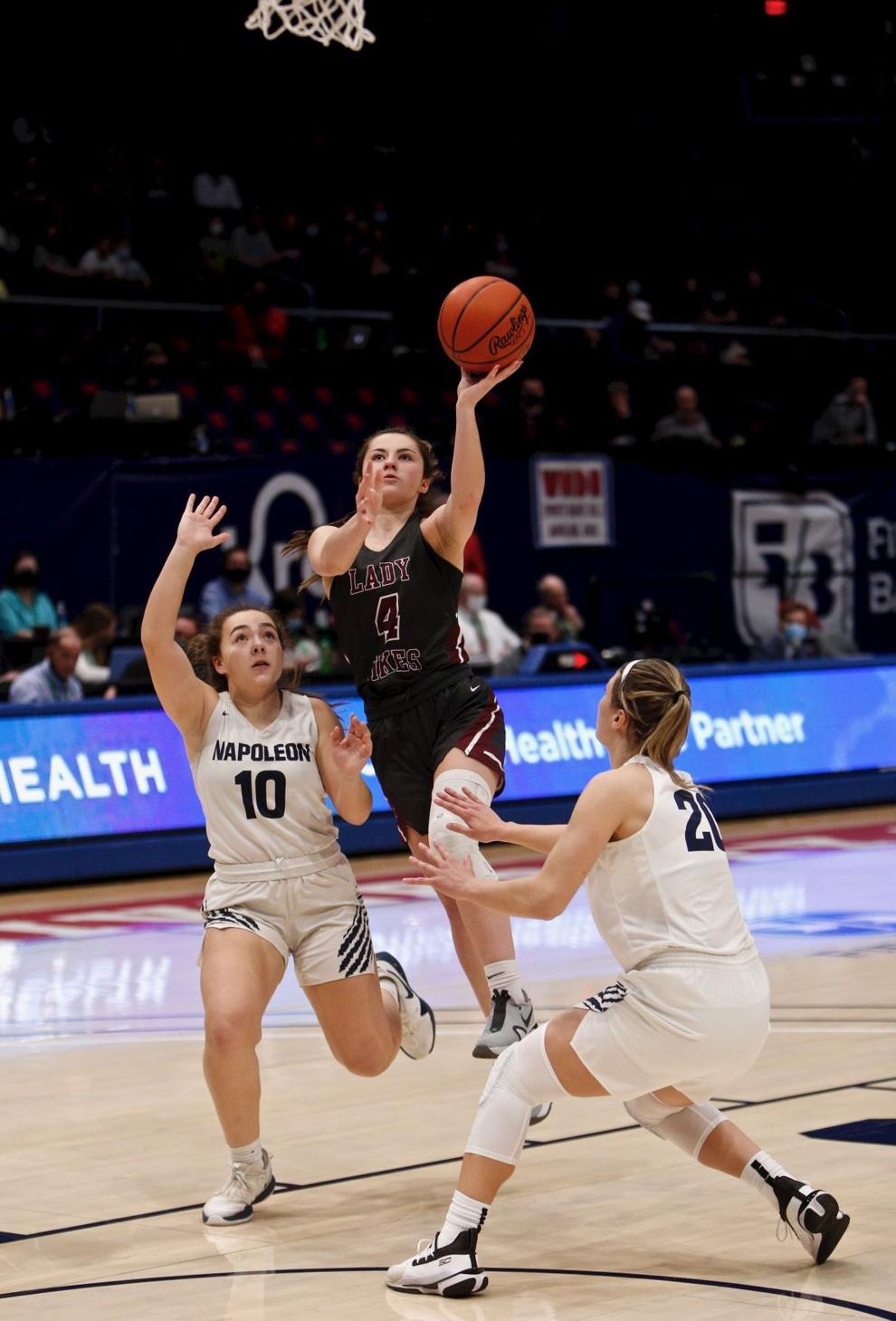 While the ending wasn't what they aimed for, the Vikings can look back with fond memories after winning their fourth-straight TVC and sectional titles alongside their first-ever district and regional titles.
In addition to those accomplishments, Vinton County is the first team from Southeast Ohio, boys or girls, to play in a state championship since Portsmouth boys back in 2012.
"Even in that moment of sadness, they embraced each other when the game was over. They really care about one another and that's what stands out to me," Rod Bentley said. "They committed themselves to being a team and accomplishing their goals together. They're great kids, and loved playing for one another and all of Viking nation."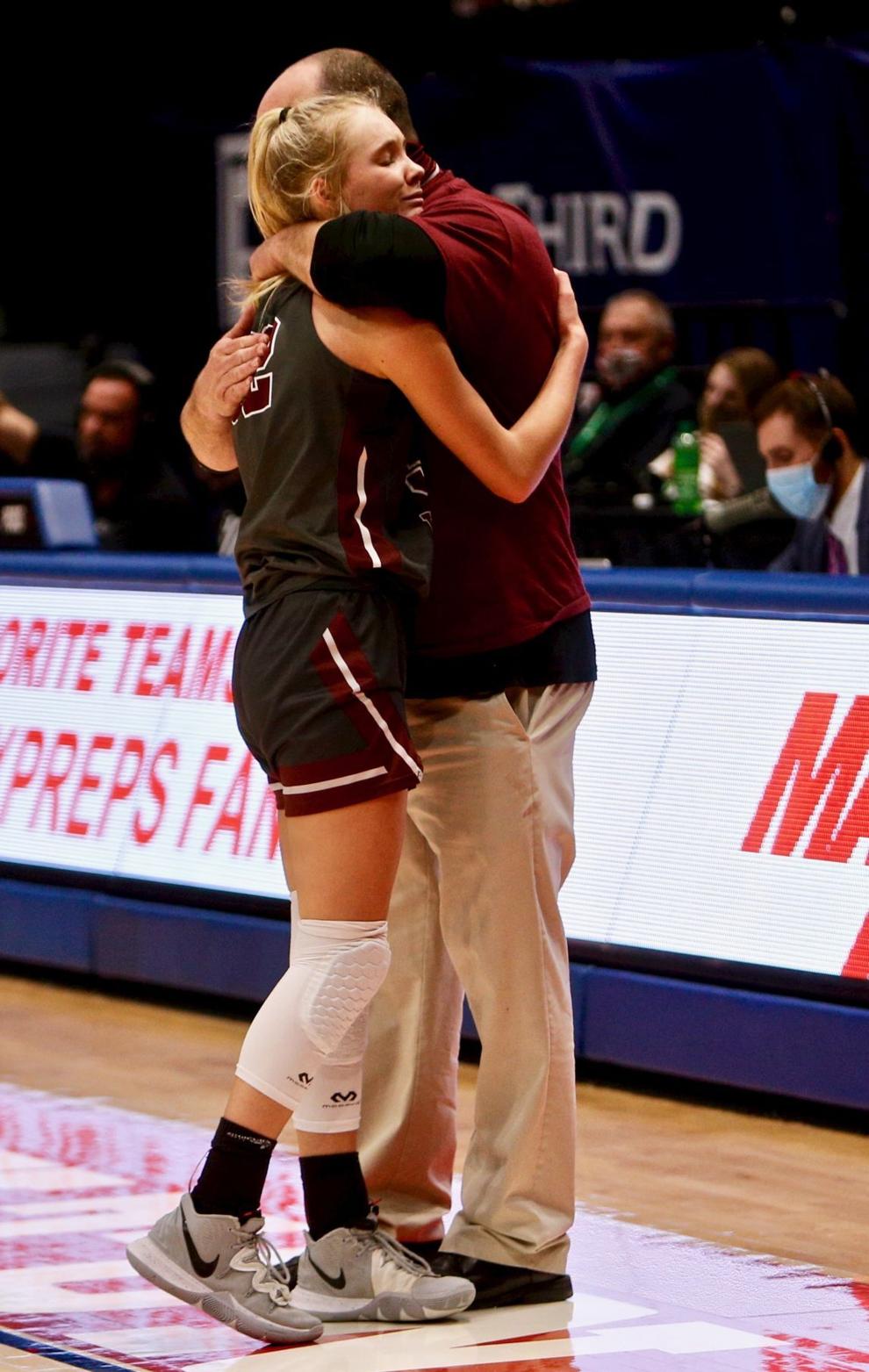 With their legacy forever etched in school history, Vinton County says goodbye to five seniors: Myriah Davis, Lydia Nichols, Allison Riddle, Lydia Lenegar and Morgan Bentley, who graduates as the school's all-time leading scorer.
"Those five were so incredible to coach," Rod Bentley said. "Myriah has been through a lot dealing with injuries, but I'm so happy and proud that she came back and got to play a full season. She's such a great player. Lydia, Allison and Lydia all may not have gotten a ton of playing time, but they had great attitudes and worked their tails off every night. I couldn't be more proud of this group and I can't wait to see what they accomplish as they move on.
"Morgan is going off to make Rio Grande a better place and program," Rod added. "It's been an absolute privilege to coach her all four years and see her become better every single day. I couldn't be more proud of her as a coach, but more importantly, as a father."