McARTHUR — Even for the standard that Vinton County has set for itself over the past five years, last season will be tough to top.
TVC championship. Sectional championship. First-ever district championship. First-ever regional championship. State championship appearance.
It was a once in a lifetime run to the biggest stage of them all. And although attempting to capture lightning in a bottle is tough, it isn't impossible.
"Last year set a standard of what we want Vinton County basketball to achieve year in and year out," Vinton County coach Brett Jones said. "But every year is a new chapter and a new story waiting to be written. We're excited to see how our story shapes out."
The authors of that story will be a little different this season, but some familiar faces are back as Cameron Zinn, Tegan Bartoe and Lacie Williams return to the starting lineup for the Vikings.
Zinn did just about everything last season, averaging 12.3 points, 10.1 rebounds, 3.5 assists, 3.4 steals and a pair of blocks per night, earning second-team All-Ohio honors.
Bartoe never shied away from a shot, and that fearlessness led her to averaging 11.3 points and four assists a game.
Williams averaged just seven points but is a sniper from deep, and really came on strong during the Vikings' tournament run with some big time shots.
"Those three have all the experience, and there isn't a situation they haven't seen that they can't get through," Jones said. "They're all capable of taking their game to new heights. They're such special players, and the leadership they've given us since coming off volleyball season has been excellent.
"Tegan and Cameron have scored 11-12 points a game, and that will take a jump this season. Lacie is one of the best shooters in Southeast Ohio, and she proves that every night so her numbers will take a jump as well. Those three will lead the charge this season."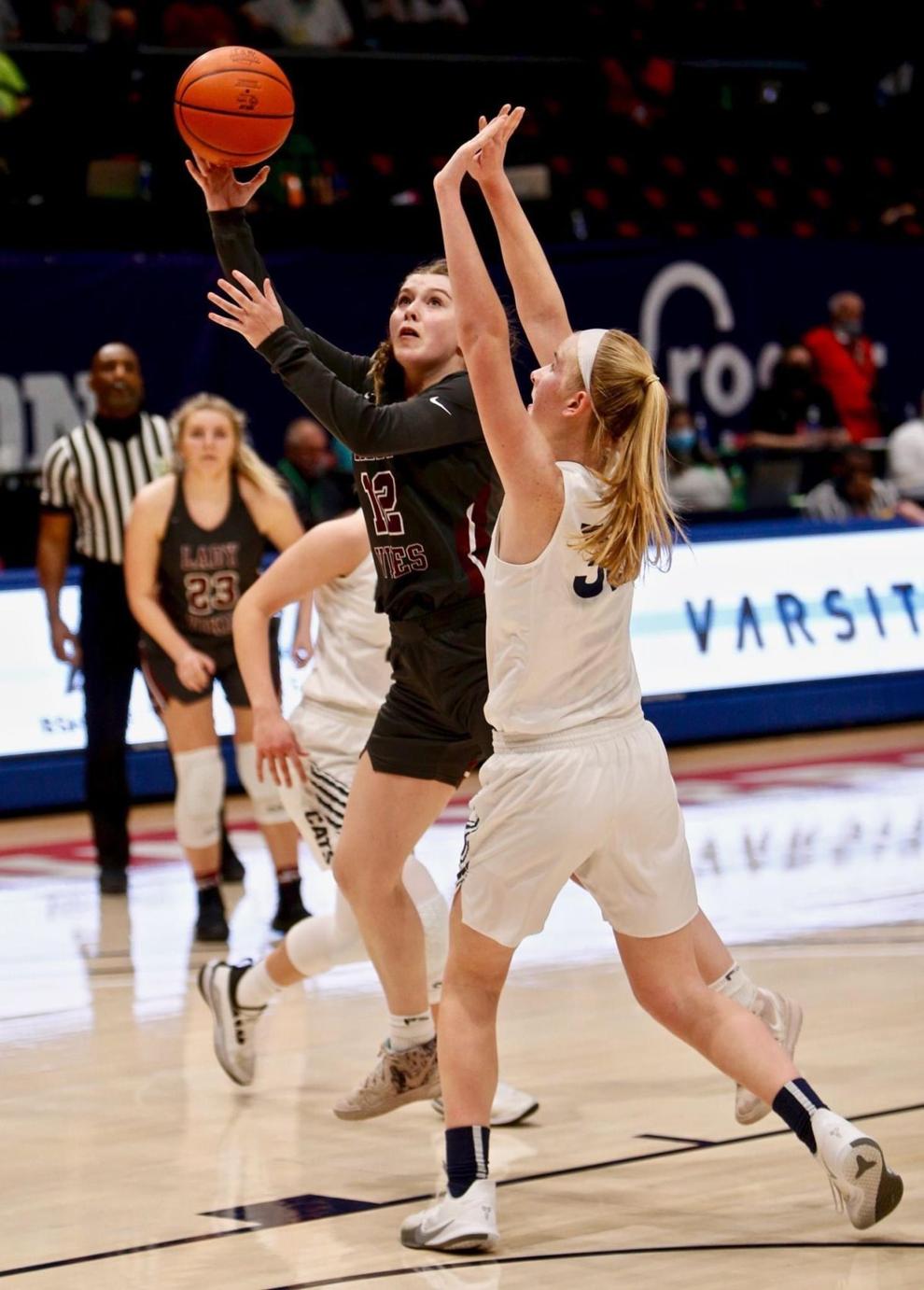 Rylee Ousley and Ashley Bentley earned valuable varsity minutes last year and are anticipated to step into the other two starting spots, left behind following the graduation of Morgan Bentley and Myriah Davis.
"Rylee is just a smart player," Jones said. "She has a knack for being in the right position at the right time. She understands the game really well, better than any player I've ever seen. Her instincts are incredible on both sides of the ball and we'll need her to knock down some shots as well.
"Ashley has taken such a leap over the summer and she looks like a different player. We want her to be aggressive and use her 6-foot-2 frame to score inside, rebound, get blocks and just control the paint. We lost 30 points to graduation, so those two have to help us out."
Vinton County wasn't a very deep team last season, but Jones has some options off the bench in Chloe Haybron, Lakin Williams, Gracie Peters and Sydney Smith that give the Vikings a little more flexibility.
"They all bring something to the table, and we'll use that as much as possible," Jones said. "Chloe is a really good defender and understands her role incredibly well. Lakin has put together some really good practices, and she can hit shots as well. Gracie can make an impact in some way for us and Sydney gives us a lot more athleticism."
The Vikings know they're going to get every team's best shot and they have some tough games against Nelsonville-York, Alexander, Wheelersburg, Notre Dame, Warren and Marietta.
However, Jones and company aren't backing down from any challenges and are setting the bar for this season very high.
"I'm not putting any type of limit on what we can do. We're going for it all and it all comes down to our communication on the court," Jones said. "If we're talking and executing on both sides of the ball, who says we can't make another run for a state title? That's every team's goal. We'll take things one game at a time, but we want that feeling of last year again and we'll do everything possible to get back to Dayton."
Vinton County opens its season on Monday at home in non-conference action against Jackson.