WELLSTON — Wellston felt it was time to shake things up a little and get some new energy within the girls basketball program.
And to do so, it didn't have to look very far.
After a 12-year stint from former coach Scot Sturgill, the Golden Rockets tapped JV coach Taylor Mullins to take over the varsity program and usher in a new era of Wellston basketball.
"It's definitely been an adjustment with all of the new responsibility, but I've been in the program for the last nine years between middle school and high school," Mullins said. "There's been a lot of work, and you definitely see things a little different, but I'm excited to get after it."
Mullins is tasked with turning around a program that won just three games last season, and hasn't had a winning season since the 2012-13 season.
However, she has a hungry group of players, led by three returning starters in Jenna Johnston, Lauren Cheatem and Maddie Potts to spearhead their efforts.
"All three of them logged a ton of varsity minutes, so we're going to rely on them for a lot of things," Mullins said. "We're a sophomore heavy team with a limited amount of experience, so those three have to be leaders and make sure everyone is where they need to be on the court.
"Lauren is a force underneath, so we'll get here the ball a lot. Jenna handles the ball the best and makes good decisions, so she'll run the point quite a bit for us. Maddie brings a little bit of everything to the table and is only getting better by the practice."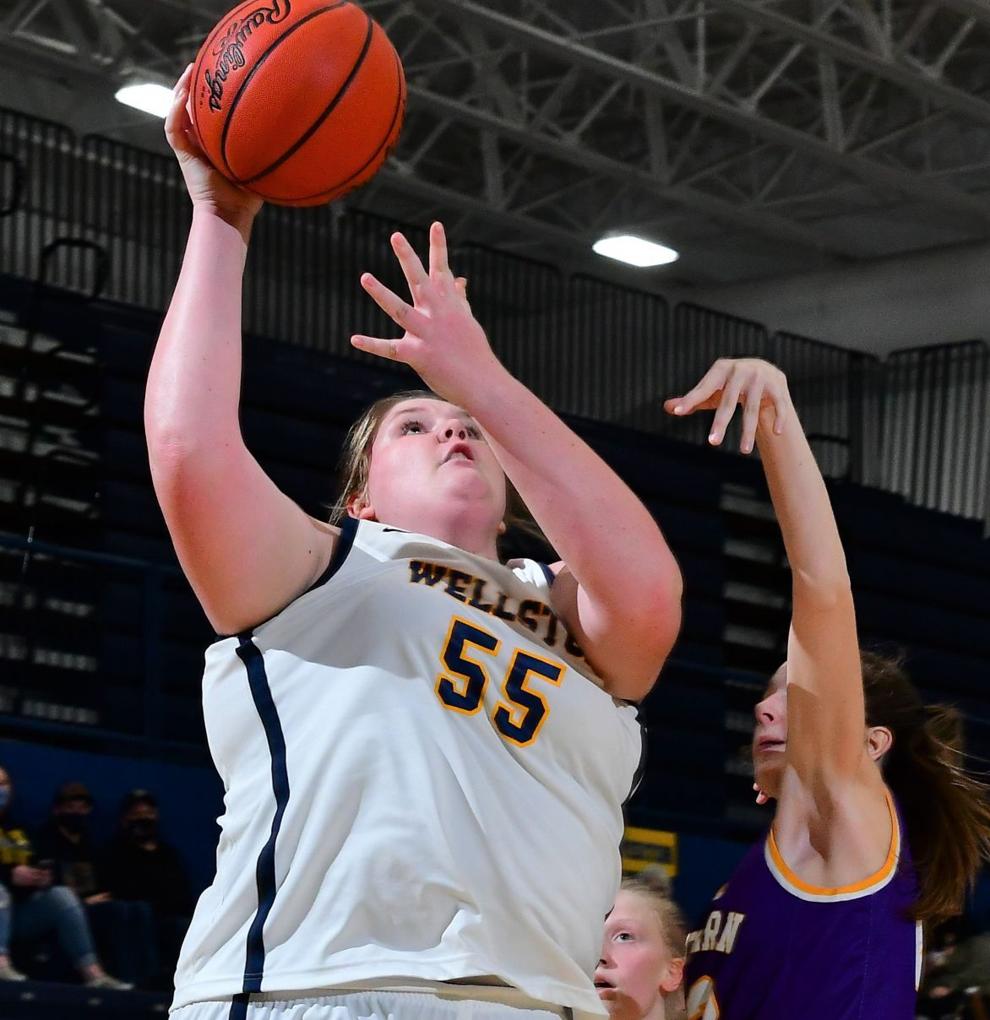 After those three, the other two starting spots are somewhat up in the air, but the competition has been fierce.
But no matter who earns those starting jobs, whether it's Macie Lambert, Jayla Sawyer, Kimmi Aubrey, Emma Henry, Allison Kilgour, Sarah Martin, or Gracie Simpson they will be expected to make a major impact.
"It's definitely a bit of a learning curve since we're putting in some different concepts and things that haven't before done recently," Mullins said. "But the girls give me nothing but effort and grit every single day. As long as that continues throughout the season, everything will come together for us."
The Golden Rockets have had three winning seasons in the past 15 years, and although they'd like to get a winning season this time around, they also know it won't be easy.
However, it doesn't mean that it isn't a goal of theirs. As a matter of fact, they believe winning is more attainable this season, and they're going after it.
"The TVC is always tough, and it's a league we haven't had great success in over the years," Mullins said. "It all comes down to us controlling the basketball and playing our game at our pace. I believe we can double our win total from last year and hopefully win more than that."
Wellston is already off to a 1-0 start after opening its season on Friday with a 41-27 victory over Western, the first win of Mullins' varsity coaching career, led by 16 points from Cheatam, nine points from Aubrey and eight points from Johnston.
It'll return to action Monday at home against Southern and Tuesday for a road non-conference bout at Zane Trace.