JACKSON — Fairfield hadn't lost since Aug. 31.
Since then, it had been on a tear and won 10 of its last 11 games, with the one exception being a 0-0 tie against Lynchburg-Clay.
Then the Lions ran into Jackson on Saturday, and they saw that winning streak come to an end as the Ironladies played a physical style of soccer and walked out with a 2-1 victory in non-conference action.
It also means the Ironladies end the regular season having won six of their final seven games.
"We've been playing really well as a team lately, and our confidence was pretty high coming into this game," Jackson's Abby Seimetz said. "This is a pretty big week coming up since it's tournaments so this was a big win for us. We put our best foot forward and come out with a win."
It took only a few minutes to see that Jackson being physical was something that Fairfield wasn't fully comfortable with.
That allowed the Ironladies to be aggressive and control the pace of the game for the first half, which was all they needed.
They struck first off a corner kick as Abby Seimetz took the kick and through the shuffle, the ball found Sydney Fain who finished into the back of the net for a 1-0 lead.
Though Seimetz got an assist, she wanted a goal of her own, and soon enough, she got it.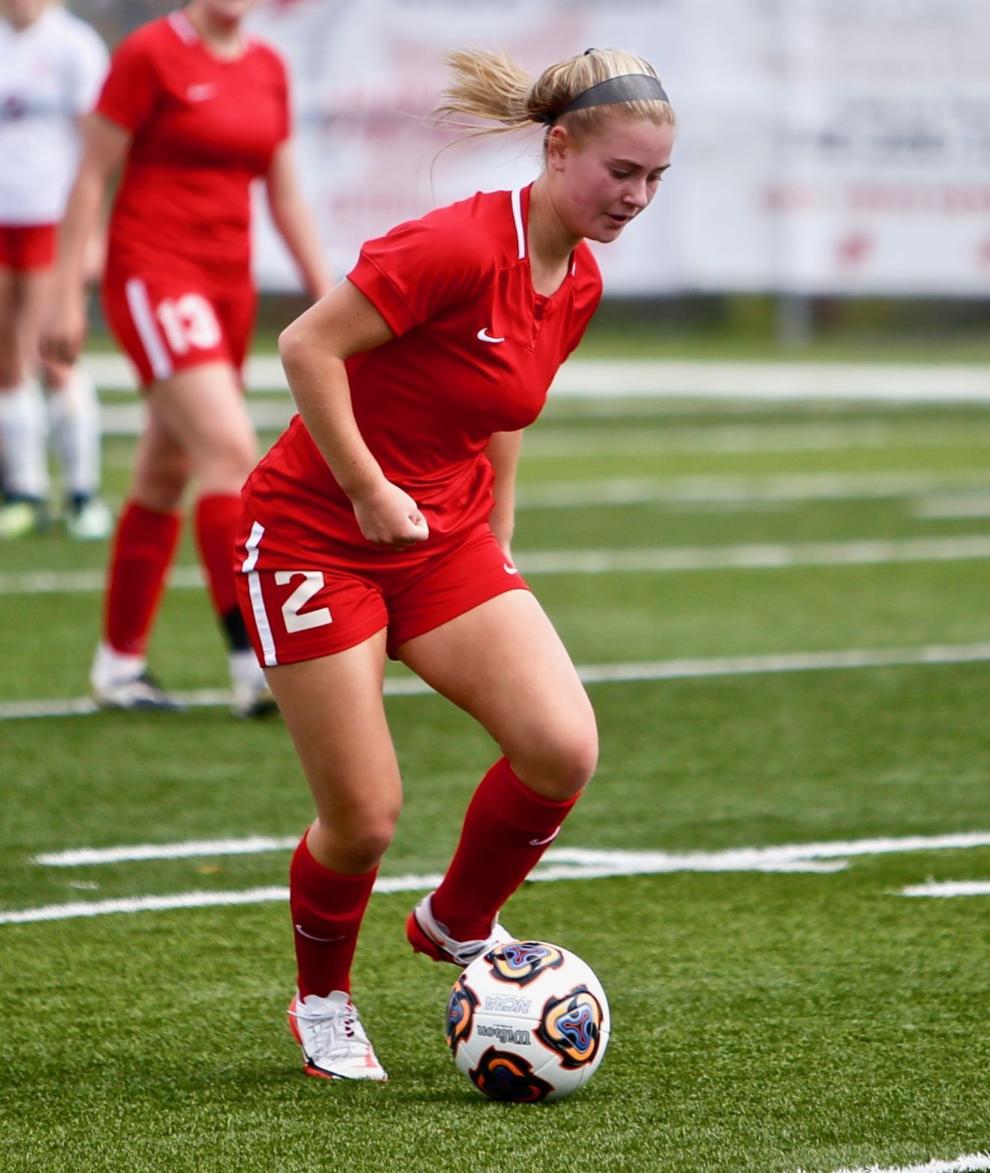 Off a free kick from T.J. Carpenter, Seimetz controlled the ball, turned and fired a perfect shot into the back of the net from distance to put the Ironladies ahead 2-0.
"Fairfield won the ball out of the air, but it didn't quite go where they wanted it to," Seimetz said. "It ended up at my feet and I looked up and found the corner for the goal."
The Lions applied pressure a few minutes later and earned a penalty kick for a chance to crack the scoreboard and go into the half with some momentum.
However, Mattie Walburn was having none of that as she dove to her right and notched a huge save to keep the Ironladies ahead 2-0 at halftime.
"We've been working on penalty kicks the last few days in practice now that tournaments are here," Walburn said. "The biggest for me has been watching the toe of the player's planting foot. Coach always says 'Read and react', so I saw her foot and just went for it."
Fairfield applied pressure throughout the second half, stringing passes together and firing away at the net.
It managed to get one goal off the foot of Faith Donley midway through to gain some momentum. But ultimately, Jackson's defense had firm and Walburn racked up 10 saves on the day to earn their ninth victory of the season.
"Fairfield is a really good passing team and they got to the middle pretty well, which made things tough at times," Walburn said. "But our defense did a great job of being in the right spots and deflecting shots."
Jackson turns its attention towards the Division II tournament, where it'll host Gallia Academy in a sectional semifinal on Tuesday.
"We have an idea of their formation and the way that they play, so we'll play off of that," Seimetz said. "They have some really good players that we'll mark and put on them, so we'll focus on that and see how it goes."