Note: This sports column appears in the Wednesday, June 12 newspaper on Page B1.
While granted I've only seen a month's worth of what spring season looks like in the area, that was all I needed to see to have confidence in writing this column.
I was lucky enough from the time I arrived to when the final area event took place to witness every baseball and softball team play at least one time.
And considering the amount of talent returning, spring season in 2020 should be one to remember.
Between Jackson, Vinton County, Oak Hill and Wellston on the softball field, only 13 girls have graduated. This means a lot of talent is returning to the diamond, and that has me on the edge of my seat already.
Vinton County lost three seniors in Jazmynn Sharp, Lacy Stapleton and Jakelyn Brown. Key returners such as Abby Faught, Kerrigan Ward and Breanna Sexton, who were the Vikings' three players who made all-conference, will be looked upon to elevate the team next season.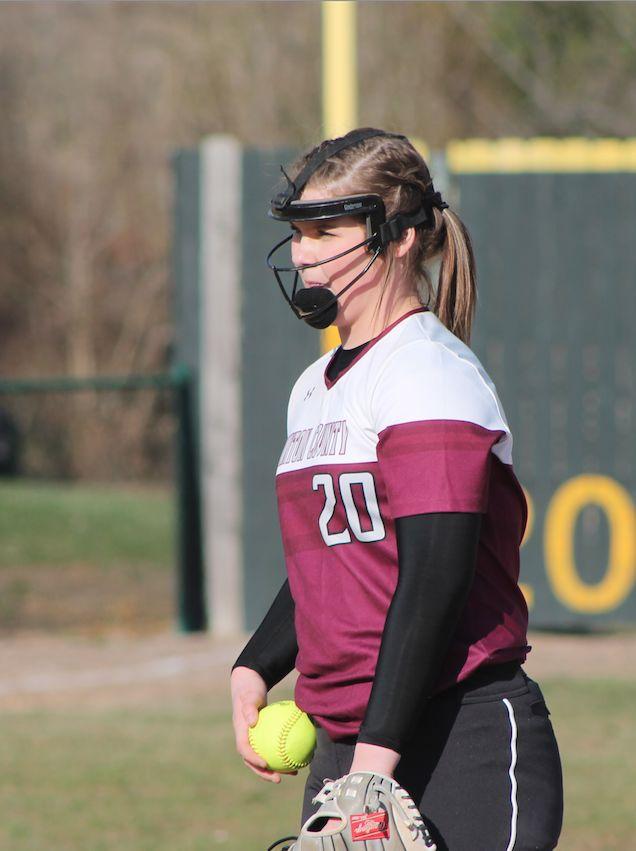 Those three players played in every game and batted over .300 on the season.
There are other returning players for Vinton County like Sydney Smith, Rylee Ousley and Sydnee Knox who I'll be anxious to see. How they contribute and continue to improve will be the difference between losing its opening playoff game and making it to districts.
Jackson returns perhaps the most loaded team in the area in each spring sport, which is quite a mouth full considering who returns across the area.
Seven starters return to the lineup, including Taylor Evans — the Frontier Athletic Conference Player of the Year and Honorable Mention All-Ohio selection.
Experience, productivity and grit will carry Jackson in 2020 as it looks to win back-to-back FAC titles and get back into district play.
For players like Kylee Bako, Leah Alford and Gabby Webb among the other returning players, they'll be looked upon to take their game up a notch.
The big key for Jackson is to start fast and continue executing. The offense can't wait until the fifth inning to turn on. Jackson will have a ton a talent, and could be good enough to at the very least make a district championship.
Much like Jackson, Oak Hill returns a loaded, experienced roster with SOC II Player of the Year and First-Team All-Ohio selection Caitlyn Brisker back in the lineup.
In total, eight starters return to the lineup with only one senior departing. Expectations for Oak Hill could be fairly high, and understandably so after a 16-10 season.
The Oaks showed they can play and hang in with the best of them, now it's about taking the next step and beating the best.
With players like Kailey Adkins, Timea Burnett, Breanna Davis and Morgan Kearns back in the fold, they have potential to make a run in Division III.
Wellston is the team on paper who is set to suffer a little setback after graduating six seniors, all starters, including TVC defensive most valuable player Ashley Compston and ace pitcher Molly Smith.
Of the six seniors who are gone from the program, five of them batted over .300 and collected at least 20 hits in a district semifinal season.
However, the good part for the Rockets is that three of its top four hitters are back, including soon-to-be sophomore standout and TVC offensive most valuable player Jenna Johnston.
Alongside a returning Johnston is Sydney Spencer and Kenna Kilgour, all of whom made all-conference. Players like Sadie Henry, Brailey Rainer and Kamryn Karr are the players who become a few key pieces to replace such a productive senior class.
Believe me, I'm not rushing to get through the fall or winter seasons. I'm thoroughly enjoying the summer.
But once spring 2020 hits the area scene, you won't find anyone happier than me.