Before we officially turn the page toward spring sports for the first time in two years, let's take a deeper dive and really appreciate the incredible run that Vinton County girls basketball were on.
It was no secret the Vikings were preseason heavy favorites to make a Division II district final once again with a reload and experienced team.
In the regular season, they utterly dominated the competition. But when you take a deeper look into who they beat and what those teams accomplished this year, it's even more impressive.
Just during the regular season, the Vikings defeated the likes of Alexander twice, Wheelersburg, Fort Frye, Warren and North Adams, who combined for a total 88-22 record.
Consider this as well, Alexander was the only team of those five that didn't make a district final as it lost in the district semifinal to Eastern Brown.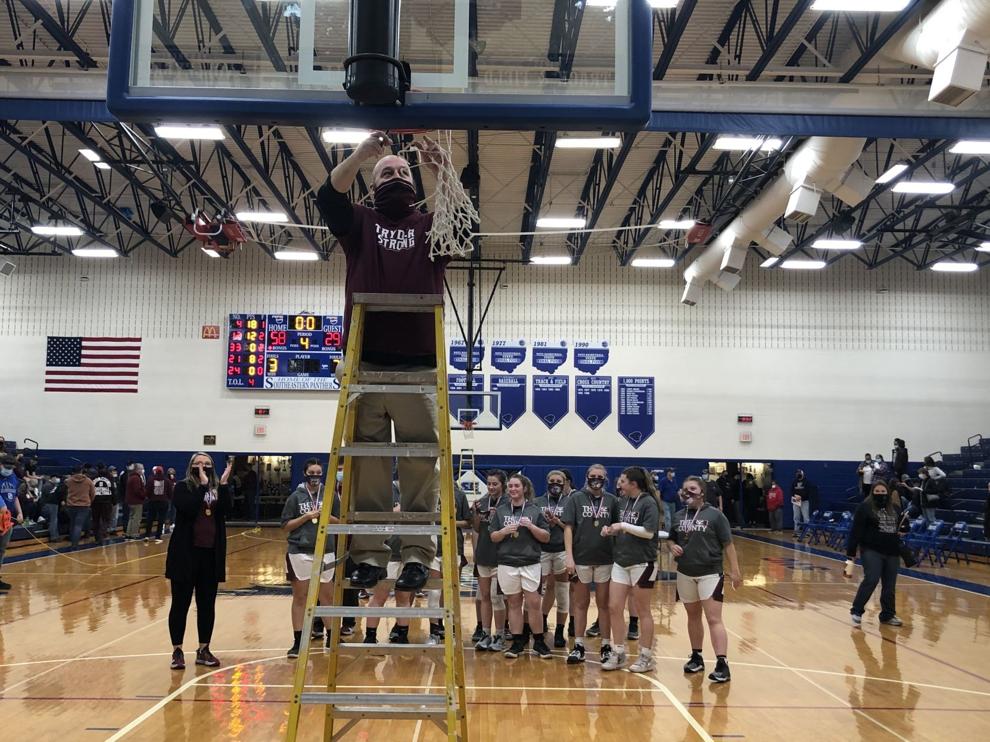 Wheelersburg and Fort Frye both won district finals, with Wheelersburg playing in a Division III regional final.
Just to double down as well, the Vikings' lone loss of the regular season — Dublin Coffman lost in overtime at the buzzer to Newark in the regional final.
And if you truly want to add another little layer, they did it in a year of a pandemic while being one of very few teams to never be quarantined.
Morgan Bentley, Cameron Zinn, Myriah Davis and Tegan Bartoe each averaged over 12 points a game, while Lacie Williams saved her best moments for the tournament run, and did not disappoint in any way, shape or form. Just ask Tri-Valley, Sheridan and Shaker Height Laurel.
Vinton County transformed itself and its identity, becoming a more defensive minded team. It was more ready for the spotlight this year, and the results showed it.
Vinton County became the 10th girls team from the Southeast district since 2000 to make the state semifinals: Eastern Brown, Huntington, Oak Hill, Miami Trace, Ironton, Fairland, Waterford, Alexander and Sheridan.
It was the sixth to play in a state final with Waterford emerging as the only state champion in 2016.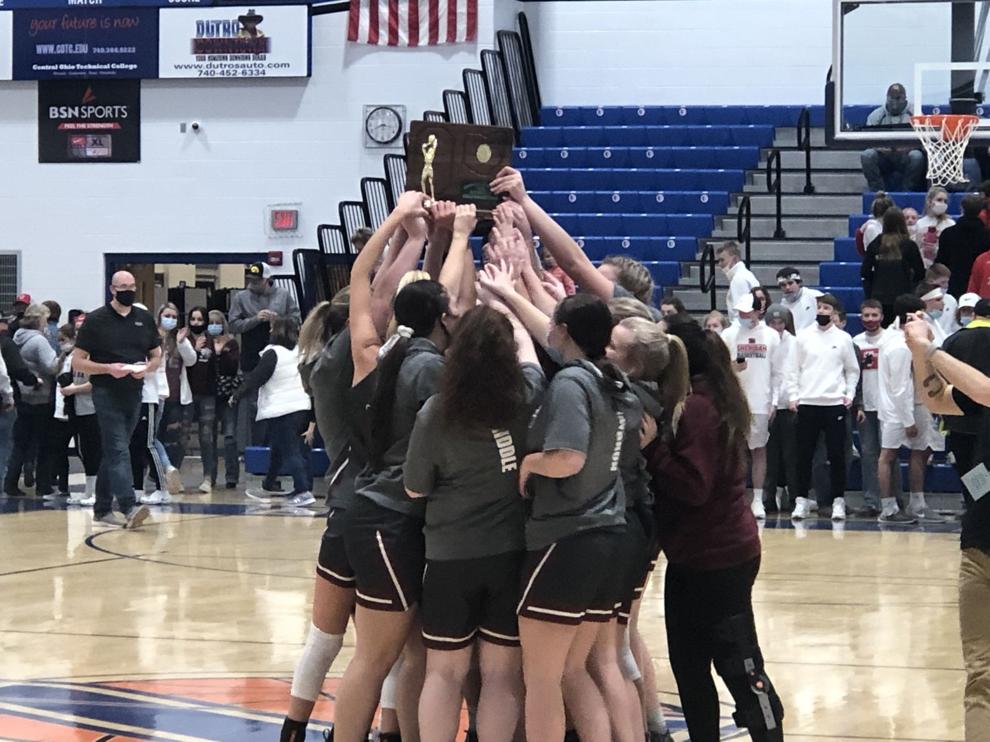 The senior class featuring Bentley, Davis, Lydia Lenegar, Lydia Nichols and Allison Riddle finished with an 88-12 record throughout their four-year run while never losing a TVC or sectional title.
And now they can add district and regional champions, along with state runners up after literally running through Gallia Academy, Waverly, Circleville, Tri-Valley, Sheridan and Shaker Heights Laurel.
"I'm so grateful to be graduating with these girls," Bentley said after the state final. "They're some of the best teammates I've ever had, and they all carry great attitudes. Lydia, Lydia and Allison didn't play much, but always showed up and giving great energy on the bench. Myriah is simply amazing, and I hope she plays at the next level because she could go far."
Bentley herself soaked up every moment being coached by her dad and playing alongside her younger sister, Ashley.
While each night was personally special for her, she was also adding to her legacy. She's in the history books for tying the girls' school record for 3's in the game with eight against Athens and finished as the school's all-time leading scorer with 1,522 points.
"She's had the best career of anyone at Vinton County," Zinn said of Bentley. "We're all so proud of her. She's such a great player and she's going to do great at the next level; I'm proud of her."
That's what truly made this team special; their bond. They didn't care who scored, who had how many points or who took shots. The common goal was the same: win a district title.
Anything after that was icing on the cake, and they added a lot of layers on their way to being one of the top two teams in the state inside of Division II.
"We didn't want our run to ever end because it was such a fun season," Zinn said after the state championship. "Obviously it didn't end the way we wanted it to, and its tough to look back at what we accomplished because the loss hurts at the moment. But I'm incredibly proud of my team and teammates because to make it to the very last game of the high school season is pretty awesome."
It's a stretch that might never be duplicated again.
They deserve all the banners hung up inside of Vinton County's gymnasium to commemorate this run that will never be forgotten.