THORNVILLE — For the first time in school history, Vinton County found itself on the district semifinal stage in back-to-back seasons. 
Although the final result wasn't the one desired, it showed much improvement from its previous stint. 
The Vikings made the trek up to top-seeded Sheridan and suffered a straight-set loss (25-11, 25-20, 25-16) to the Generals, who went on to later defeat Circleville in four sets to claim a Division II district championship. 
"This was definitely not our best effort," Vinton County coach Ashley Ervin said. "We had a lot of energy on the ride up here and we were excited, but that all changed once we stepped onto the court. We didn't have the momentum and intensity that we consistently needed to. 
"Don't get me wrong, Sheridan is a really good team which a lot of good players and they'll go far in the tournament, but I felt like we could have competed harder than we did."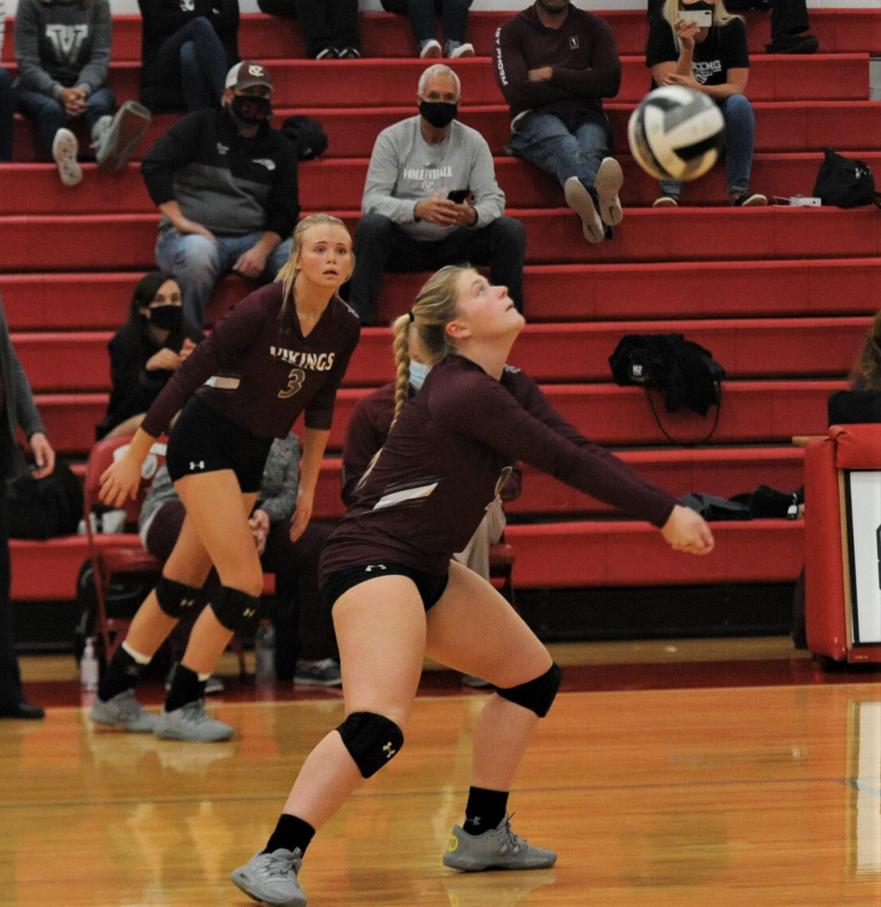 While the scoreboard says otherwise, this was a step direction considering how the Vikings played against Fairfield Union last season. But it took some time to see the progress as the Vikings never held a lead the entire night.
Sheridan jumped out to an early 7-1 lead behind two kills and two blocks from Sheridan's 6-foot-1 middle hitter Faith Stinson. 
Vinton County later cut the lead down to 11-8, but the Generals flexed their muscles and assured their dominance by ending the set of a 14-3 run to go ahead 1-0. 
Maybe it was just first set jitters, but the Vikings began to show their fight in the second set. 
Although Sheridan continued to find the holes in the Vikings' defense, the Vikings began to do the same with the Generals' defense. 
Sheridan held leads of 8-4 and 12-7, but the Vikings pieced together some points thanks to an ace from Cameron Zinn and kills from Zoey Kiefer, Sydney Smith and Lacy Ward to trim the lead down to 14-12. 
A kill from Stinson pushed the lead back up to 19-15, but a pair of kills from Smith and some unforced errors committed by Sheridan added up to a 5-1 Viking run, cutting the game to 22-20.
But the Generals bounced back and scored the last three points of the set for the win.  
"We were hanging right with Sheridan despite committing 5-to-10 errors a set, we just had to keep playing our game," Ervin said. "There were moments that we looked really good, had a ton of energy and played error free, but it wasn't consistent enough to get us a lead. We gave ourselves a chance, but didn't capitalize at the moments we needed to."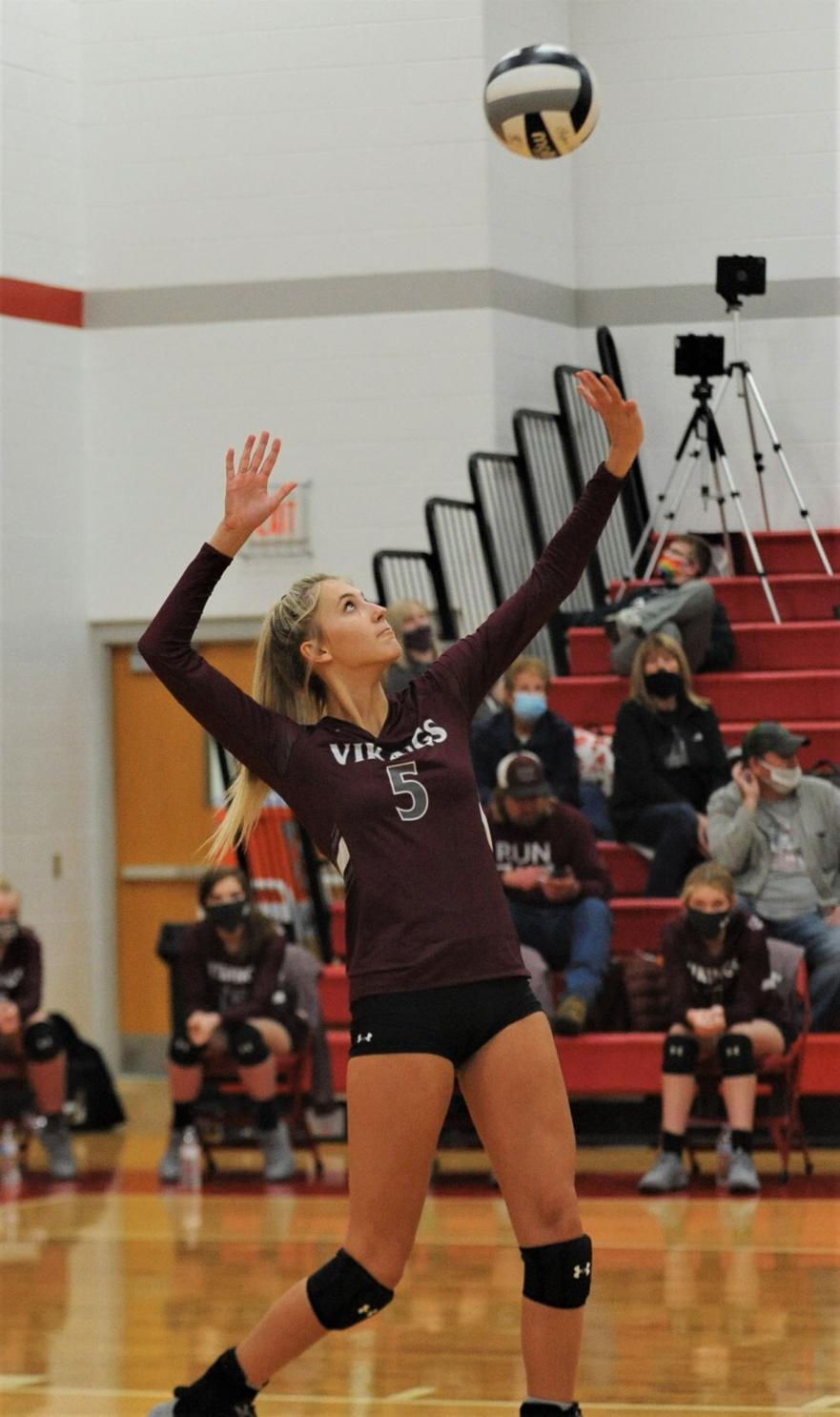 Despite not getting the win, the belief that they could compete and push the top seed gave them some confidence. 
Once again, Sheridan jumped out to leads of 8-4 and 11-7, but Vinton County fought back and a kill from Smith tied the set 12-12. 
Yet, with the chance to take its first lead of the night, the Vikings committed their 13th serving error of the game and took the wind out of their sails. 
The Generals smelled blood in the water and attacked, finishing on a 13-4 run to end the game and Vinton County's season. 
"We didn't that same level of excitement or celebration that we did in the second set when we were going point-for-point," Ervin said. "We played scared and timid, but not as much as last season so it was a positive sign seeing the girls show a level of fight. But we can't have the errors we committed and win on this stage, we have to be better." 
The Vikings end their season 21-4, earning the school's first back-to-back 20-win season alongside back-to-back TVC and sectional titles. 
Everyone returns next season except for its lone senior in Tristen Kirby, so the Vikings have at least one more shot to make a run at its first district title in program history. 
"It was great to have Tristen back and she did a great job for us this season as a middle hitter," Ervin said. "Hopefully everything will be back to normal next season and we can have crowds again, but we have to be better and take that next step next season. We'll put in the work, learn from this and come back next season the absolute best we can."