WELLSTON — In the past 15 seasons, Wellston volleyball has had just two winning seasons, which came back in 2015 and 2016.
Now with Kaitie Roberts taking over as coach following a one-year stint from Kaley Lower, the Golden Rockets hope this is the beginning of bringing back some stability to the program.
Though the transition was a little tough in the beginning, things have smoothed out, and the Golden Rockets are ready for the season to start having a successful summer.
"It was a little rough to start just because I'm getting to know the girls and vice versa," Roberts said. "They didn't quite know what to expect from me, and I coach very hard. I expect a lot because of the talent on this team and the level of varsity experience they have.
"One thing that really helped us I believe is that we had a great summer league and played very well in our tournaments. Even though we didn't win, we got invited and finished second at Southeastern, and I think it's a boost of confidence. I can see the girls opening up a little more now that they have an understanding of who I am and what I expect, so we're excited to see what we can do."
Four returning seniors are back in the rotation in Sadie Henry, Kamryn Karr, Nevaeh Ousley and Taylar Spencer.
Henry led the team last season with 178 kills, 140 digs and 46 aces as an outside hitter, while Karr finished with a team-high 183 assists alongside 92 digs, 34 kills and 19 aces.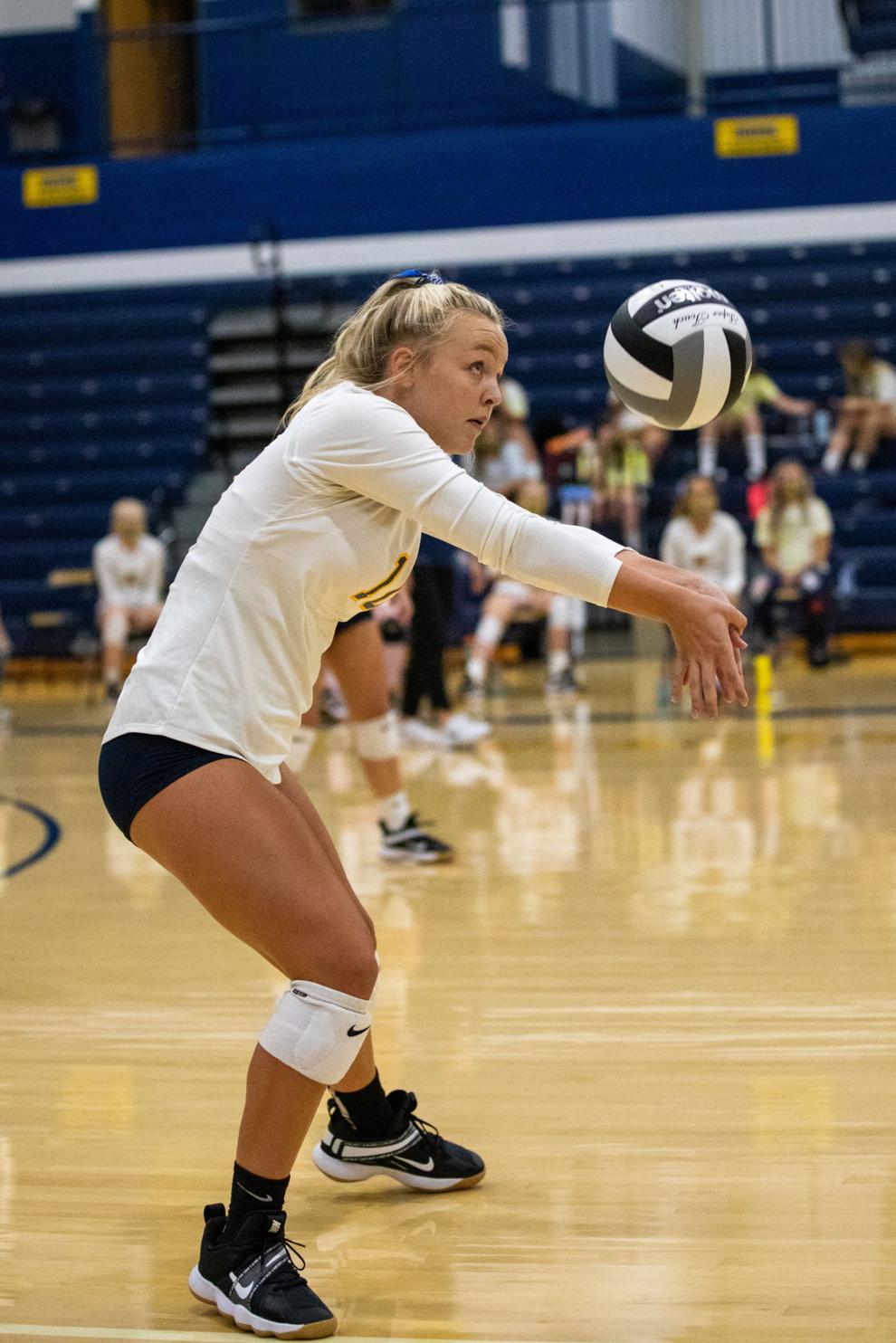 Ousley missed part of the season but still managed to come up with 113 assists, 101 digs and 18 aces, and Spencer registered 54 kills, 45 digs and 15 blocks.
"Those four have seen it all, and they have to be leaders," Roberts said. "They've done a great job playing throughout the summer and have been really good leaders, so I expect a lot out of them this season."
Also returning for Wellston is Kloey Pennington, Brinley Patton, Emma Ingalls and Lauren Cheatem.
Pennington had 57 kills and a team-high 51 blocks from her middle hitter position, and Patton added 107 digs and 27 aces.
Ingalls added 133 digs and Cheatam had 66 kills along with 31 blocks.
Also, watch for Chloie Burgett, whom Roberts raved about her day-by-day improvement at the net.
"Chloie has really stepped up this summer and the levels of improvement in just her second year ever of playing volleyball is incredible," Roberts said. "She's a really good athlete, hits the ball very well and is only going to get better."
For this senior class, Roberts is the fourth different coach they've had, which is a huge reason she wants to send them out on a high note.
"There's a lot of things we want to accomplish, but we want to get better every single day," Roberts said. "One thing I've heard the girls talk about is winning that first sectional game, which hasn't been done in a long time. The program has been one-and-done too many times, and they want to win to give themselves a chance in the postseason. They deserve it, and I'm going to do everything I can to help that goal a reality."
Wellston opens its season on Aug. 23 at Oak Hill.